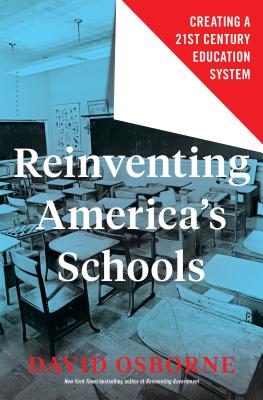 Reinventing America's Schools: Creating a 21st Century Education System (Hardcover)
Creating a 21st Century Education System
Bloomsbury USA, 9781632869913, 432pp.
Publication Date: September 5, 2017
About the Author
David Osborne is the author or co-author of five nonfiction books: Laboratories of Democracy; Reinventing Government, a New York Times bestseller; Banishing Bureaucracy; The Reinventor's Fieldbook; and The Price of Government. He has written for the Atlantic, the New York Times Magazine, Harper's, and many other publications. Osborne is currently a senior fellow at the Progressive Policy Institute, directing the Reinventing America's Schools Project. He lives in Gloucester, Massachusetts.
Advertisement