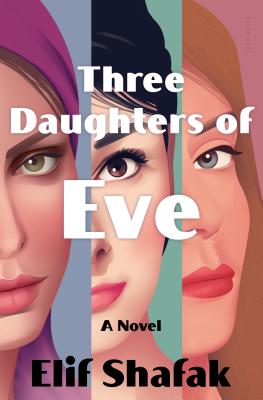 Three Daughters of Eve (Hardcover)
Bloomsbury USA, 9781632869951, 384pp.
Publication Date: December 5, 2017
December 2017 Indie Next List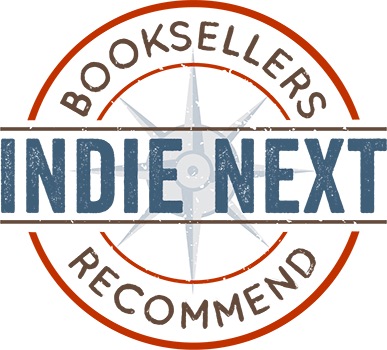 "Elif Shafak's Three Daughters of Eve depicts a sophisticated and compelling story of modern Istanbul. Peri is now a rich and glamorous woman living a comfortable life. While suffering through a tedious dinner party with the international elite, she ponders her days as a student at Oxford, when her life was profoundly impacted by two friends and a charismatic professor. As a young, unformed student, Peri felt lost in her search for faith and self. Looking back on these years from the perspective of adulthood, Peri must confront her past before it collides with the present. Compelling, poignant, and highly relevant, Three Daughters of Eve is a modern exploration of identity in a changing world."
— Pamela Klinger-Horn, Excelsior Bay Books, Excelsior, MN
View the List
Description
The stunning, timely new novel from the acclaimed, internationally bestselling author of The Architect's Apprentice and The Bastard of Istanbul.
Peri, a married, wealthy, beautiful Turkish woman, is on her way to a dinner party at a seaside mansion in Istanbul when a beggar snatches her handbag. As she wrestles to get it back, a photograph falls to the ground -- an old polaroid of three young women and their university professor. A relic from a past -- and a love -- Peri had tried desperately to forget.
Three Daughters of Eve is set over an evening in contemporary Istanbul, as Peri arrives at the party and navigates the tensions that simmer in this crossroads country between East and West, religious and secular, rich and poor. Over the course of the dinner, and amidst an opulence that is surely ill-begotten, terrorist attacks occur across the city. Competing in Peri's mind however are the memories invoked by her almost-lost polaroid, of the time years earlier when she was sent abroad for the first time, to attend Oxford University. As a young woman there, she had become friends with the charming, adventurous Shirin, a fully assimilated Iranian girl, and Mona, a devout Egyptian-American. Their arguments about Islam and feminism find focus in the charismatic but controversial Professor Azur, who teaches divinity, but in unorthodox ways. As the terrorist attacks come ever closer, Peri is moved to recall the scandal that tore them all apart.
Elif Shafak is the number one bestselling novelist in her native Turkey, and her work is translated and celebrated around the world. In Three Daughters of Eve, she has given us a rich and moving story that humanizes and personalizes one of the most profound sea changes of the modern world.
About the Author
Elif Shafak is the acclaimed author of fifteen books including The Bastard of Istanbul and Honour, and is the most widely read female writer in Turkey. Her work has been translated into over forty languages and she regularly contributes to publications including The New York Times, the Guardian and Time magazine. Elif has been longlisted for the Orange Prize, the Baileys Prize and the IMPAC Dublin Award, and shortlisted for the Independent Foreign Fiction Prize. She lives in London and can be found at www.elifshafak.com.
Advertisement