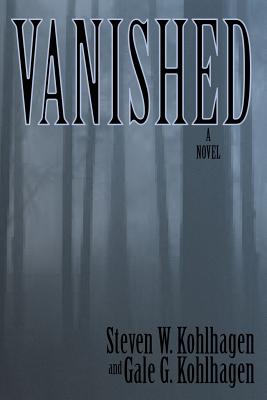 Vanished, A Contemporary Noir Mystery
Paperback

* Individual store prices may vary.
Description
Staggering from a bar into a dark, deserted alley, a man is stalked and attacked. Forty years later, December 2007, a letter reaches a Berkeley physics professor from her friend Cy Fapp, head of a Charleston private detective agency. As the story unfolds, these two seemingly unrelated events become linked to the 1938, true life disappearance of Sicilian physicist Ettore Majorana. Working from their agency in Charleston, South Carolina, Fapp and his two young associates, Jack and Ginger, are mystified by four seemingly unrelated cases. Through a series of bizarre coincidences, they discover a series of disappearances and murders over fifty years, taking place from Wisconsin to South Beach, Florida, from Italy to Berkeley, and from Charleston to Los Angeles, California. Jack and Ginger are propelled by their discoveries to link both their boss's and the victims' sudden interest in theoretical physics and parallel universes. Does this all mask an international conspiracy of serial killers? If not, how are the cases tied together? Is a major theoretical physics breakthrough at the heart of the mysteries? How has their boss, Cy Fapp, disappeared? And how, in the end, does a Berkeley professor come to hold the key to all the answers? Includes Readers Guide. GALE KOHLHAGEN is the co-author, along with Ellen B. Heinback, of "Hippocrene USA Guide to West Point and the Hudson Valley" and "USNA: The United States Naval Academy, A Pictorial Celebration of 150 Years" and is a member of Pen Women and Sisters in Crime. STEVE KOHLHAGEN is an award winning author, former economics professor, and former Wall Street investment banker. He is also the author of "Where They Bury You," awarded the "Best Western of 2014" by the National Indie Excellence Book Awards, and "Chief of Thieves," both from Sunstone Press. Steve and his wife, Gale, view writing a joint murder mystery as among the latest adventures in their 45-plus year partnership. They have homes in Charleston, South Carolina and the San Juan Mountains on the Colorado, New Mexico border.
Sunstone Press, 9781632930620, 226pp.
Publication Date: June 30, 2015