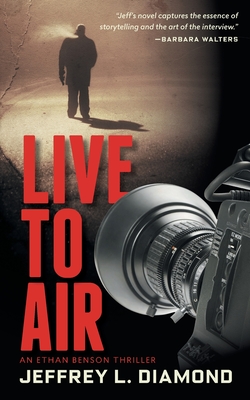 Live to Air
Paperback

* Individual store prices may vary.
Description
Television, politics, and the Russian mob: Live to Air is a riveting crime thriller, jam-packed with intrigue and unforgettable characters.
Ethan Benson is a charming and principled-if sometimes difficult-television producer in New York City who detests doing crime stories. But that's of no significance to his high-powered boss at the network, and Benson finds himself assigned to investigating a bloody shoot-out in the Meatpacking District, whose old grime and new glitz provide a symbolic background for a sensational murder that has dominated the headlines.
As he pieces together his story, Benson literally covers New York-from Central Park and Fifth Avenue to Little Russia in Brooklyn and Rikers Island in Queens-crossing paths with a fascinating cast of characters on both sides of the law. Unknown to Benson, organized crime may be only one facet of the thrilling investigation. With his wife and son in hiding and his life in danger, Benson draws closer to a resolution that will have explosive results for the criminals-and for some members of New York City's political elite as well.
River Grove Books, 9781632990310, 404pp.
Publication Date: April 29, 2015