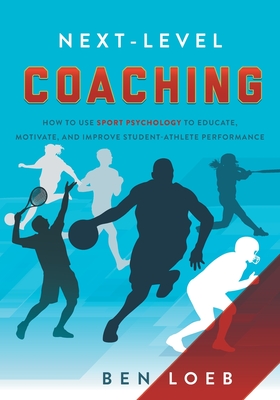 Next-Level Coaching (Paperback)
How to Use Sport Psychology to Educate, Motivate, and Improve Student-Athlete Performance
River Grove Books, 9781632991775, 214pp.
Publication Date: July 10, 2018
* Individual store prices may vary.
Description
Play your sport, not mind games
Ben Loeb has created an actionable guide to implementing sport psychology in team sports, including extensive exercises and self-assessment activities.
With seventy-five exercises for coaches and athletes to use upping their game, Next-Level Coaching will give you the competitive edge.
This book will help you learn about:
- Mental Toughness
- Confidence
- Focus
- Motivation and Motivational Obstacles
- Entering "The Zone"
- Developing Mental and Emotional Skills
- Leadership and Team Building
- Character and Values
Next-Level Coaching will help any athlete, coach, or parent working with a young athlete become more successful in athletics--and life.