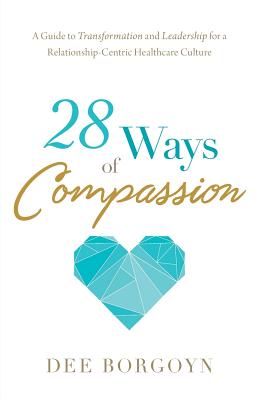 28 Ways of Compassion (Paperback)
A Guide to Transformation and Leadership for a Relationship-Centric Healthcare Culture
River Grove Books, 9781632992024, 200pp.
Publication Date: November 13, 2018
* Individual store prices may vary.
Description
Be Compassionate, Create a Connection
It's becoming clear that organizations willing to explore compassion's complexities--its hows and whys, nuances, and manifestations--can reap the rewards of far-reaching and culture-changing effects. However, before compassion can become part of organizational culture, we need a common language. Beyond offering a definition, this book provides actionable strategies to practice compassion.
Author Dee Borgoyn will show you why we need compassion, how we are healthier and happier when we show our compassion, that we are born to be compassionate, and how this translate to the workplace.
With 28 Ways of Compassion, Borgoyn has created a useful tool for leaders in the healthcare industry and beyond who are looking to optimize employee retention and engagement while improving customer satisfaction.