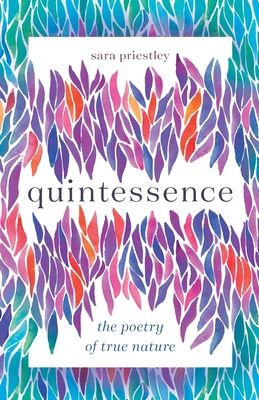 Quintessence (Paperback)
The Poetry of True Nature
River Grove Books, 9781632992178, 118pp.
Publication Date: April 2, 2019
* Individual store prices may vary.
Description
In quintessence: the poetry of true nature, author and teacher Sara Priestley continues her longtime exploration of both knowledge and experience, moving through reflections, emotions, and inner dialogue to reach a fuller recognition of the abundance of being. She frames this journey using the five fundamental elements of the universe as themes, grouping poems using the principles of earth, water, air, fire, or essence. Not only does this framework help with the discovery of meaning but also the attribution of it, coloring each poem with a new light.
Though Sara's approach to poetry is often described as an inside-out way of knowing, she prefers to call it inside-in, to bring recognition to the directness of the paths of understanding. You'll find profound truths penned with clarity, lightness, and simplicity as you share in her journey, poem by poem. And after you experience all the joy, freedom, grief, and peace quintessence offers, you may discover a new understanding of your own true nature.