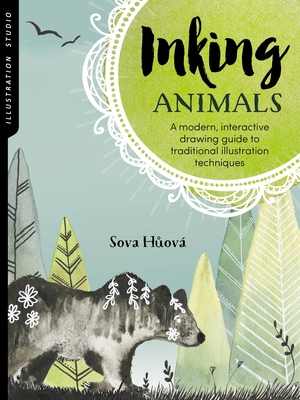 Illustration Studio
Inking Animals: A modern, interactive drawing guide to traditional illustration techniques
Paperback

* Individual store prices may vary.
Walter Foster Publishing, 9781633225763, 144pp.
Publication Date: September 25, 2018
About the Author
Sova Huova is an illustrator and art teacher from Prague, Czech Republic. She creates art for children and whimsical illustrations inspired by nature, myths, and folk tales, which she studied at university. Fulfilling a longtime wish, Huova retells these ancient stories for the modern world in her paintings. She teaches traditional illustration techniques for beginners in her online classes and art classes for children. She loves to inspire people to create their own art and to move beyond their fears. For her illustrations, she uses mostly traditional media, like watercolors or ink.