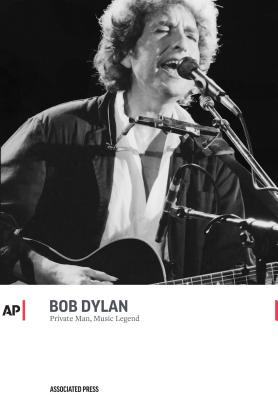 Bob Dylan (Paperback)
Private Man, Music Legend
AP Editions, 9781633531031, 169pp.
Publication Date: March 30, 2015
* Individual store prices may vary.
Description
He's an American folk singer for the ages and the songwriting poet of the 20th century with a Pulitzer Prize to prove it. His musical legacy has inspired generations but he still thinks of himself as Robert Allen Zimmerman, the small-town boy from Minnesota. The world knows him as Bob Dylan. A bit of a recluse, the man behind the music is an enigma to his fans. He has avoided the trappings of celebrity, instead devoting his life to music and his never-ending tours across the globe.
About the Author
The Associated Press is the essential global news network, delivering fast, unbiased news from every corner of the world to all media platforms and formats. Founded in 1846, AP today is the most trusted source of independent news and information. On any given day, more than half the world's population sees news from AP. www.ap.org.