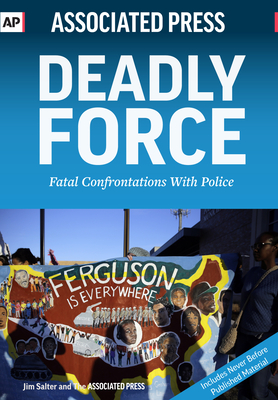 Deadly Force (Paperback)
Fatal Confrontations with Police
AP Editions, 9781633531772, 207pp.
Publication Date: July 20, 2015
* Individual store prices may vary.
Description
Ferguson became the impetus for a national movement. Soon, other fatal officer-involved encounters with black suspects drew similar scrutiny. In South Carolina, officer Michael Slager was charged with murder in the death of 50-year-old Walter Scott after cellphone video appeared to show the North Charleston officer shooting the man in the back. The death of 25-year-old Freddie Gray in Baltimore led to charges against six police officers and massive protests that in-cluded looting and violence. But it was Ferguson that changed everything, including how journalists respond to police shootings and address issues of eco-nomic disparity, especially between the races. With the well publicized tension between police and minorities, calls for more effective and humane policing are increasing. The Associated Press deals with this highly controversial topic through its reporting and cameras.
About the Author
Jim Salter is the correspondent for The Associated Press in St. Louis, where he has worked since 1993.