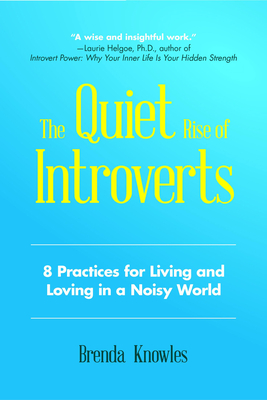 The Quiet Rise of Introverts: 8 Practices for Living and Loving in a Noisy World (Paperback)
8 Practices for Living and Loving in a Noisy World
Mango, 9781633536418, 297pp.
Publication Date: October 3, 2017
Description
#1 Amazon New Release
Introverts living and loving
Many introverts in our world: More and more, people are identifying as introverts. Studies show that at least one-third of the people we encounter in our lives are introverts.
Introverts and Relationships: The Quiet Rise of Introverts: 8 Practices for Living and Loving in a Noisy World is a guide to help tenderhearted and introverted individuals grow and nurture their peace, purpose, and relationships. Quiet Rise will help sensitive individuals build personal and social resilience. Author, speaker and life coach Brenda Knowles presents 8 unique practices to help readers learn that they are not alone or flawed in their sensitivity and introversion and that they are capable of creating and maintaining secure, loving relationships. Certified as a Myers-Briggs practitioner, she has been writing and guiding introverts for six years on space2live and has been trained in family mediation.
Incorporating the 8 Practices of The Quiet Rise of Introverts into your life yields:
A calmer sense of self
A deeper understanding of mental and physical self-care
An understanding of the purpose of conflict
Growth in relationship responsiveness
The secrets to healing every day.
Advertisement