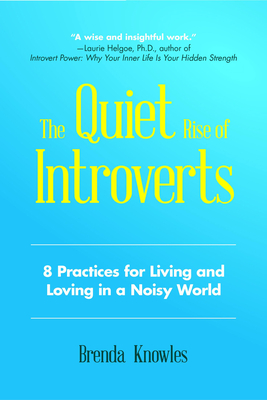 The Quiet Rise of Introverts (Paperback)
8 Practices for Living and Loving in a Noisy World (for Readers of Quiet)
Mango, 9781633536418, 297pp.
Publication Date: October 3, 2017
Other Editions of This Title:
Compact Disc (4/17/2018)
Compact Disc (4/17/2018)
* Individual store prices may vary.
Description
#1 Amazon New Release ─ Introverts loving and living
Many introverts in our world: More and more, people are identifying as introverts. Studies show that at least one-third of the people we encounter in our lives are introverts.
Introverts and Relationships: The Quiet Rise of Introverts: 8 Practices for Loving and Living in a Noisy World is a guide to help tenderhearted and introverted individuals grow and nurture their peace, purpose, and relationships.
Many types of introverts: There are many facets to being an introvert and many variations to each type. But as you peel back the layers to all these you quickly learn that introverts make up 50% of the world's population.
Introverts and sensitivity: Author, speaker and life coach Brenda Knowles presents 8 unique practices to help readers learn that they are not alone or flawed in their sensitivity and introversion. Certified as a Myers-Briggs practitioner, she has been writing and guiding introverts for five years in space2live and has provided training as a family mediator.
Incorporating the 8 Practices into your life yields:
A calmer sense of self
A deeper understanding of mental and physical self-care
An embracing of positive conflict
Growth in responsiveness
The secret to healing every day