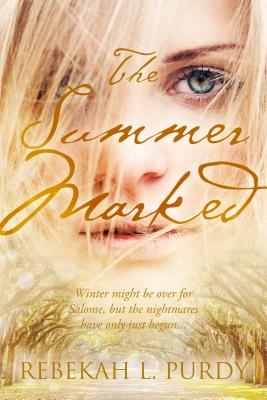 The Summer Marked
Hardcover

* Individual store prices may vary.
Description
Fresh off a break-up with her boyfriend, Kadie's glad to be home from college for Thanksgiving. All she needs is a rebound guy, a box of chocolates, and some girl time with her best friend, Salome. Problem is, Salome isn't returning her calls, and her family won't say where she is. Feeling sorry for herself, Kadie ends up at Club Blade, a place filled with pumping music, dangerous guys, and promises of a good time. However, when midnight strikes, Kadie's fun turns into a nightmare as she's ripped from the human world into Faerie by a vengeful Winter Prince named Etienne. For the first time in her life, she realizes the monsters Salome always spoke of are real, and they'll stop at nothing to destroy her friend.
Salome thought the winter curse was behind her. But winter has left its mark. Not just on her, but on the whole summer court. The Kingdom of Summer is falling apart, and Nevin is hanging onto his throne by a thread. With war on his doorstep, he has no choice but to send Gareth into enemy territory, which means Salome will be left alone—vulnerable in a world she doesn't understand. A place where beauty is deadly and humans are pawns in the macabre games the Fae play. Both Kadie and Salome will have to call on all their strength to survive in a world where humans aren't meant to be. With death and enemies all around them, it'll be a miracle if they can survive.
Entangled: Teen, 9781633750098, 304pp.
Publication Date: September 22, 2015
About the Author
Rebekah L. Purdy grew up in Michigan, where she spent many late nights armed with a good book and a flashlight. When not hiding at her computer and getting lost in her stories, she enjoys reading, singing, soccer, swimming, football, camping, playing video games, and hanging out with her kids. She may or may not have an obsession with anything chocolate. Rebekah currently resides in Michigan with her husband, kids, and a gazillion pets.
http://rebekahlpurdy.wordpress.com/
or
Not Currently Available for Direct Purchase