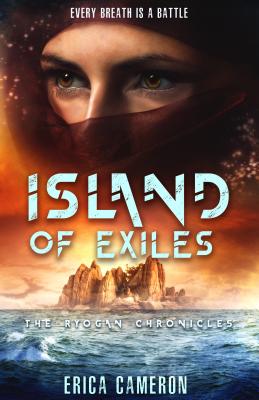 Island of Exiles (Ryogan Chronicles #1) (Paperback)
Entangled Publishing, 9781633755925, 400pp.
Publication Date: February 14, 2017
Description
In Khya's world, every breath is a battle.
On the isolated desert island of Shiara, dying young is inevitable. The clan comes before self, and protecting her home means Khya is a warrior above all else.
But when following the clan and obeying their leaders could cost her brother his life, Khya's home becomes a deadly trap. The only person who can help is Tessen, her lifelong rival and the boy who challenges her at every turn. The council she hoped to join has betrayed her, and their secrets, hundreds of years deep, reach around a world she's never seen.
To save her brother's life and her island home, her only choice is to trust Tessen, turn against her clan, and go on the run--a betrayal and a death sentence.
The Ryogan Chronicles are best enjoyed in order.
Reading Order:
Book #1 Island of Exiles
Book #2 Sea of Strangers
About the Author
Erica is many things, but most notably a writer, reader, choreographer, movie and musical theater-nut, sucker for romance, and quasi-recluse. After graduating with a double major in psychology and creative writing from Florida State, she began pursuing her career as an author. She loves the beach but hates the heat, has equal passions for Salvador Dali, Venetian Carnival masks, unique jewelry, and dreams of traveling the world on a cruise ship. Or a private yacht. You know, whatever works.
Advertisement