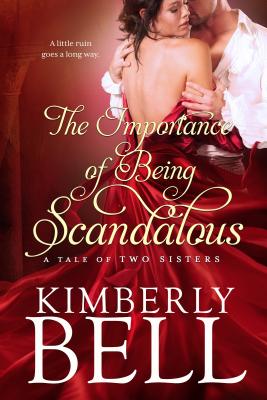 The Importance of Being Scandalous (Tale of Two Sisters #1) (Paperback)
Entangled: Amara, 9781633756793, 250pp.
Publication Date: July 25, 2017
* Individual store prices may vary.
Description
A horse race in trousers on Rotten Row. Visiting a gaming hall in a dress that would make her mother faint. Sneaking an invitation to a masquerade ball attended by only the wickedest, most debauched members of society…
None of these things are scaring off bookish but strong-willed Amelia Bishop's stuffy, egotistical fiancé.
The only thing left is to entice childhood friend Nicholas Wakefield into a truly engagement-ending scandal. The Wakefields are the height of propriety, and Nicholas's parents have made it clear a wife from the neighboring Bishop family would be unacceptable…
But Nicholas would give up his family and his fortune if Amelia would ever see him as more than just a childhood friend. He'll go along with her scheme, even if it means ruining them both, because he's got a plan that will change her mind about him being merely the boy next door.
Each book the Tale of Two Sisters series is STANDALONE:
* The Importance of Being Scandalous
* A Scandal By Any Other Name
About the Author
Kimberly Bell is a 2015 RWA Golden Heart Finalist and 2014 Maggie Award winner. She writes historical romances from her home near the beach in San Luis Obispo, California. She lives with her shepherd-coyote mix rescue.