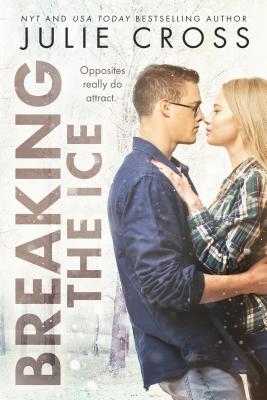 Breaking the Ice (Juniper Falls #2) (Paperback)
Entangled Publishing, 9781633758988, 352pp.
Publication Date: December 26, 2017
* Individual store prices may vary.
Description
Haley Stevenson seems like she's got it all together: cheer captain, "Princess" of Juniper Falls, and voted Most Likely to Get Things Done. But below the surface, she's struggling with a less-than-stellar GPA and still reeling from the loss of her first love. Repeating her Civics class during summer school is her chance to Get Things Done, not angst over boys. In fact, she's sworn them off completely until college.
Fletcher Scott is happy to keep a low profile around Juniper Falls. He's always been the invisible guy, warming the bench on the hockey team and moonlighting at a job that would make his grandma blush. Suddenly, though, he's finding he wants more: more time on the ice, and more time with his infuriatingly perfect summer-school study partner.
But leave it to a girl who requires perfection to shake up a boy who's ready to break all the rules.
Each book in the Juniper Falls series is STANDALONE:
* Off the Ice
* Breaking the Ice
About the Author
Julie lives in Central Illinois with her husband and three children. She's a former gymnast, longtime gymnastics fan, coach, and former Gymnastics Program Director with the YMCA. She's a lover of books, devouring several novels a week, especially in the young adult and new adult genres. Outside of her reading and writing credibility's, Julie Cross is a committed--but not talented--long distance runner, creator of imaginary beach vacations, Midwest bipolar weather survivor, expired CPR certification card holder, as well as a ponytail and gym shoe addict.