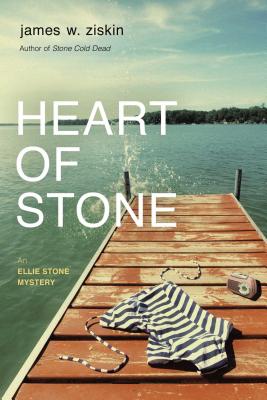 Heart of Stone (Paperback)
Seventh Street Books, 9781633881839, 290pp.
Publication Date: June 7, 2016
Description
A 2017 EDGAR AWARD(R) NOMINEE
In the waning days of a lazy August holiday, Ellie Stone is enjoying a bright Adirondack-lake morning. Nearby, two men plummet to their deaths just a few feet short of the water of a dangerous diving pool. A tragic accident, it seems. But the police quickly establish that the two victims--one a stranger to the lake and the other a teenaged boy from a nearby music camp--surely didn't know each other. So how did they come to die together?
Wading into a slippery morass of free-love intellectuals and charismatic evangelicals, Ellie's investigation forces her to navigate old grudges and cold war passions, lost ideals and betrayed loves. As usual, she sticks her nose where it's unwanted, rattling nerves and putting herself in jeopardy. But this time it's her heart that's also at risk.
About the Author
James W. Ziskin is the author of the Ellie Stone mysteries Styx & Stone, No Stone Unturned, Stone Cold Dead, and Heart of Stone―a 2017 Edgar(R) Award nominee. A linguist by training, Ziskin was director of New York University's Casa Italiana Zerilli-Marimo for five years, where he collaborated with an impressive catalogue of writers, journalists, and academics on cultural and educational events.
Advertisement