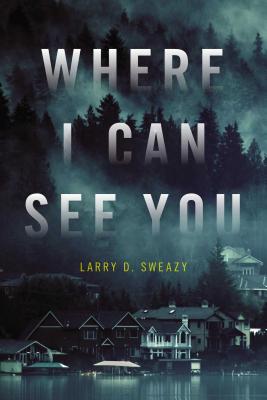 Where I Can See You (Paperback)
Seventh Street Books, 9781633882119
Publication Date: January 10, 2017
* Individual store prices may vary.
Description
Haunted by the disappearance of his mother when he was eight years old, detective Hud Matthews begins his own investigation to find out what really happened so many years before. When a rare murder occurs in the lakeside community, Hud's veteran skills are called upon to capture the killer. Pulled deep into the threads of the community with ties to the past, Hud quickly becomes a target, not only of the killer, but of those who wish the past to be left alone. As Hud gets closer to discovering the truth about the crimes, he has to face a choice of enforcing the law, or stepping outside of it to make sure that his version of justice is served.
About the Author
Larry D. Sweazy is the author of See Also Deception, See Also Murder, A Thousand Falling Crows, Escape from Hangtown, Vengeance at Sundown, The Gila Wars, The Coyote Tracker, The Devil's Bones, The Cougar's Prey, The Badger's Revenge, The Scorpion Trail, and The Rattlesnake Season. He won the WWA Spur award for Best Short Fiction in 2005 and for Best Paperback Original in 2013, and the 2011 and 2012 Will Rogers Medallion Award for Western Fiction for the Josiah Wolfe series. He was nominated for a Derringer award in 2007, and was a finalist in the Best Books of Indiana literary competition in 2010, and won in 2011 for The Scorpion Trail. He has published over sixty nonfiction articles and short stories, which have appeared in Ellery Queen's Mystery Magazine; The Adventure of the Missing Detective: And 25 of the Year's Finest Crime and Mystery Stories!; Boys' Life; Hardboiled; Amazon Shorts, and several other publications and anthologies. He is member of ITW (International Thriller Writers), WWA (Western Writers of America), and WF (Western Fictioneers).
Praise For Where I Can See You…
"Where I Can See You is a first-rate small-town mystery full of crackling suspense and enough surprises to make the reader's head spin. But the book's protagonist, Hud Matthews, is the real star here. A tough, smart, sensitive man haunted by his past and furiously compelled to keep looking for answers no matter how painful they may be. Don't miss a single tension-filled word of this one!"
 
—David Bell, bestselling author of Since She Went Away
 
"A disgraced big-city police detective's search for his mother and the return to the familiarity of his old hometown provide a solid framework for noir mystery. Juxtaposed against a series of seemingly senseless murders, the story unfolds with escalating tension. Readers are in the hands of a writer who knows how to tell a riveting story through the development of sympathetic characters—without the easy reliance on graphic violence."
 
—Anne Hillerman, New York Times-bestselling author of Rock with Wings
 
"No one weaves a mystery quite like Larry D. Sweazy, and never has his one-of-a-kind knack for twists and thrills been on better display than in Where I Can See You. Hud Matthews is a hard-hewn, mold-breaking detective hell-bent on unearthing the secrets of not only his boyhood home—a small town with a skeleton in every closet, a ghost around every corner—but of his own past. And by any means necessary. Written with rich and vivid prose, Where I Can See You is a story that sinks its teeth into you and doesn't let up until the last page is turned."
 
—Adam James Jones, award-winning author of The Vendetta of Felipe Espinosa
 
"Sweazy is the rarest of writers. He aims for the jugular and hits it every time. Few do it as well. None do it better."
 
—Brandt Dodson, author of The Sons of Jude

"A master of narrative description, Sweazy paints from a cold palette. Hauntingly poignant, Where I Can See You rips the scabs off old wounds and long-buried secrets, revealing a tragic hero on a quest to unearth the truth of what happened to his beloved mother. Hud Matthews is a tough-as-nails, introspective cop who can take an oar upside the head and come back swinging. Rich and compelling, Where I Can See You is a moody tale of longing and loss, a quest through the haunted past to the violent present."
 
—James W. Ziskin, author of the Anthony, Barry, and Lefty Award-nominated Ellie Stone Mysteries

"Sweazy has skillfully woven three strands together in this taut and moody mystery: Who killed a young woman and left her body at the edge of Demmie Lake? What happened to Detective Hud Matthews in Detroit that led him to return to the Lakes and join their underfunded force? And why did his mother up and vanish when he was an eight-year-old boy? Sweazy sets this yarn in a vividly evoked lakeside town, a long-time vacation destination now crumbling into nostalgia, poverty, and drugs. I could smell the mud by the lake and the mold inside the cabins. The town is crumbling, but the old secrets, yearnings, and alliances are as strong as ever. Hud was once an insider, but years away have left him uncertain of what remains of the town he knew. He juggles old loyalties, new acquaintances, and his own agenda in this fine mystery."
 
—Ann Littlewood, author, the Iris Oakley mystery series
or
Not Currently Available for Direct Purchase