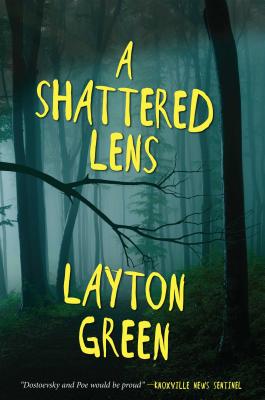 A Shattered Lens
A Detective Preach Everson Novel
Paperback

* Individual store prices may vary.
Description
A detective investigates the murder of a teenage golden boy that has rocked a small town--and the chief suspect is the victim's mother. Annalise Stephens Blue is a Creekville high school student with plans to become a world-famous filmmaker. As she begins filming an exposé of the town called Night Lives, she uncovers more than she bargained for: on the very first night of filming, she stumbles upon a murder in the woods, and flees the scene steps ahead of the killer. Detective Joe "Preach" Everson is called to investigate the murder. The victim, David Stratton, is the town's golden boy and high school quarterback. A modern version of what Preach used to be. Not only that, the boy's mother is Claire Lourdis, a beautiful divorcée who Preach fell for in high school. She is also the main suspect in her son's murder. Despite the cloud of suspicion hanging over her, old feelings resurface between Claire and Preach, straining the detective's relationship with his girlfriend Ari, a prosecutor in nearby Durham. As Preach delves into the secrets lurking beneath the surface of the town and searches for a missing girl who may have witnessed the crime, he must put his own feelings aside and pursue the answer to a terrible question: is a mother capable of murdering her own child?
Seventh Street Books, 9781633885387, 344pp.
Publication Date: May 28, 2019
About the Author
Layton Green is a mystery, suspense, and thriller writer and the author of Written in Blood, the first Detective Preach Everson Novel, as well as the Dominic Grey series and other works of fiction. His novels have been optioned for film, nominated for multiple awards (including a finalist for a prestigious International Thriller Writers award), and have reached #1 on numerous genre lists in the United States, the United Kingdom, and Germany. His novel The Shadow Cartel was a #2 overall bestseller on Amazon UK. In addition to writing, Layton attended law school in New Orleans and was a practicing attorney for the better part of a decade.
or
Not Currently Available for Direct Purchase