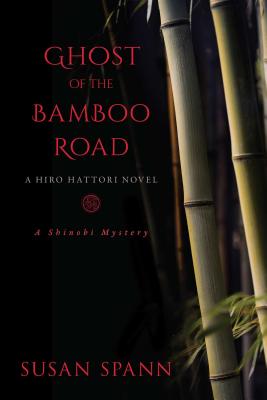 Ghost of the Bamboo Road
A Hiro Hattori Novel (A Shinobi Mystery #7)
Paperback

* Individual store prices may vary.
Description
When a vengeful spirit terrorizes a mountain village, a ninja and a Jesuit must save the villagers from the phantom's wrath.

January 1566: En route to Edo, Master ninja Hiro Hattori and Portuguese Jesuit Father Mateo spend the night in a rural mountain village whose inhabitants live in terror of a legendary vengeful ghost. When the innkeeper's wife is murdered and Father Mateo's housekeeper, Ana, is blamed for a crime she did not commit, Hiro and Father Mateo are forced to investigate and reveal the truth. But when another woman turns up murdered in the snow, the detectives must face the shocking truth that the vengeful yurei the villagers fear might be more than just a legend after all.
Seventh Street Books, 9781633885509, 272pp.
Publication Date: November 12, 2019
About the Author
Susan Spann is the 2015 Rocky Mountain Fiction Writers' Writer of the Year and the author of six previous novels in the Shinobi Mystery series: Claws of the Cat, Blade of the Samurai, Flask of the Drunken Master, The Ninja's Daughter, Betrayal at Iga, and Trial on Mount Koya. She has a degree in Asian Studies and a lifelong love of Japanese history and culture. When not writing, she works as a transactional attorney focusing on publishing and business law, and raises seahorses and rare corals in her marine aquarium.