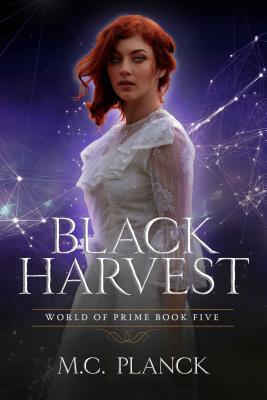 Black Harvest (World of Prime #5)
Paperback

* Individual store prices may vary.
Description
The final chapter in the saga of Christopher Sinclair, mechanical engineer turned priest of war. Be careful what you wish for. Christopher finds himself on a throne, squeezing taxes, and guarding against incipient rebellions. This is a far cry from his democratic socialist revolution. But the danger is not limited to self-betrayal. He has seen the face of his true enemy, and it is a face of nightmare. Immortals and nigh-immortals have plans for him, plots that span a hundred thousand years, and traps of unimaginable deviousness. Against all this, what can one reluctant ruler do? The answer, of course: build a bigger bomb.
Praise For Black Harvest (World of Prime #5)…
A deftly written and riveting conclusion to an outstanding and original science fiction saga, Black Harvest will prove to be an enduringly popular addition to personal and community library collections.
— Midwest Book Review
Pyr, 9781633885585, 352pp.
Publication Date: June 11, 2019
About the Author
M.C. Planck is the author of Verdict on Crimson Fields, Judgment at Verdant Court, Gold Throne in Shadow, and Sword of the Bright Lady. After a nearly-transient childhood, he hitchhiked across the country and ran out of money in Arizona. So he stayed there for thirty years, raising dogs, getting a degree in philosophy, and founding a scientific instrument company. Having read virtually everything by the old masters of SF&F, he decided he was ready to write. A decade later, with a little help from the Critters online critique group, he was actually ready. He was relieved to find that writing novels is easier than writing software, as a single punctuation error won't cause your audience to explode and die. When he ran out of dogs, he moved to Australia to raise his daughter with kangaroos.
or
Not Currently Available for Direct Purchase