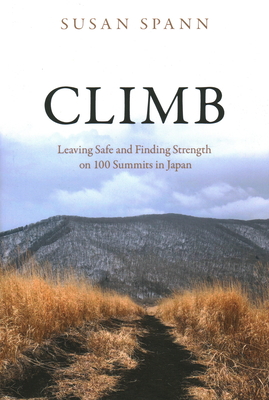 Climb
Leaving Safe and Finding Strength on 100 Summits in Japan
Hardcover

* Individual store prices may vary.
Description
The inspiring memoir of a middle-aged woman who challenged herself to climb one hundred Japanese mountains in a single year, even after an aggressive cancer threatened to derail her dream.

After more than forty years of living "safe and scared," California attorney and mystery author Susan Spann decided to break free by climbing one hundred of Japan's most famous mountains, inspired by a classic list of hyakumeizan peaks. But when an unexpected cancer diagnosis forced her to confront her deepest fears, the mountains of Japan became the setting for an even more transformative journey from pain and fear to a new life fueled by hope, confidence, and strength.

This immersive, inspiring, and witty page-turner captures the terrifying lows and breathtaking highs of a woman's journey from timidity to confidence, cancer to healing, and regret to joy, as she breaks the mental and physical chains that once prevented her from living out her dreams. Susan chronicles her journey with an insightful, often humorous eye for not only her travels across Japan, but the culture, food, nature, and obstacles she encountered along the way, and complements her honest and vivid prose with breathtaking personal photographs.
Prometheus Books, 9781633885929, 320pp.
Publication Date: January 28, 2020
About the Author
Susan Spann is a former attorney and the author of the Hiro Hattori mystery novels. She has a degree in Asian Studies from Tufts University and a lifelong love of Japanese history and culture. A California native, she is currently living in Tokyo and planning her next adventure.