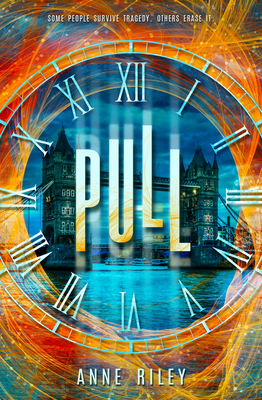 Pull
Paperback

* Individual store prices may vary.
Description
Rosie Clayton witnesses a mugging on her first night in London - and then the scene rewinds itself.

She finds herself standing in the same place again, with the mugging happening just like before, except this time a stranger steps in and stops it. There's no way the same incident can have two outcomes. Rosie thinks she's losing her mind, until a few days later, the stranger saves her.

The stranger, Albert, and his band of misfit crime-fighters, have the special ability to Pull, which allows them to rewind just enough time to undo a recent event. Someone is hunting Albert and his crew - and now that Rosie's been seen with them, she's a target too.

As Rosie learns more about this unbelievable ability and the people who want them dead, she discovers that their desire for her blood might be more than mere coincidence. Each step into this magical side of London introduces Rosie to a family history that she never knew existed, and dangerous forces that could unravel her world in an instant.

Her family may be the reason they're all being hunted - and she may be the only one who can figure out how to save them. Being able to Pull is an incredible ability...but you have to be alive to do it.
Spencer Hill Press, 9781633920453, 373pp.
Publication Date: February 16, 2016
About the Author
Anne Riley is an author of young adult fiction cleverly disguised as a high school Spanish teacher. She lives in Birmingham, Alabama, with her family. When she isn't teaching or writing, Anne enjoys playing with her kids and reading novels that become part of her soul. She's also really great at pretending to clean her house and putting off the laundry until it overtakes an entire room. Anne is not good at sports, despite having played volleyball for four years of her life, but she is a very talented coffee-maker. You can connect with her online at annerileybooks.com.
or
Not Currently Available for Direct Purchase