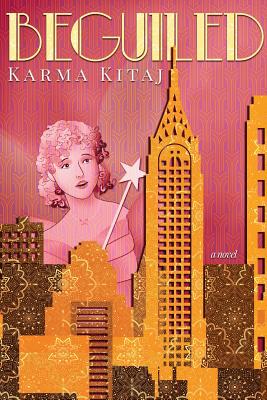 Beguiled (Paperback)
Koehler Books, 9781633935617, 314pp.
Publication Date: May 1, 2018
Other Editions of This Title:
Hardcover (5/1/2018)
* Individual store prices may vary.
Description
Beguiled is about every person who ever had dreams that were interrupted by cultural mores, by discrimination, or by their own shortcomings. Miriam Levine, born in 1900, dreamed of going on stage, until an almost fatal mis-step forced her to postpone her "real life." A serendipitous offer compelled her to confront her inner demons and society's expectations. As Glinda, the Good Witch of the South in the Wizard of Oz, she recites at age 16: "You've always had the power, my dear, you just had to learn it for yourself."
The story is inspirational for young people and their parents who dearly wish to access the American dream. The historical context of the decades before the Great Depression, the role of immigrants and women's suffrage parallels tough political dilemmas that the US faces today.
Will Miriam have the gumption to follow her dreams? Will those dreams yield her the happiness she seeks? Or will she find that her childhood fantasies "beguile" her to seek 'fool's gold?'