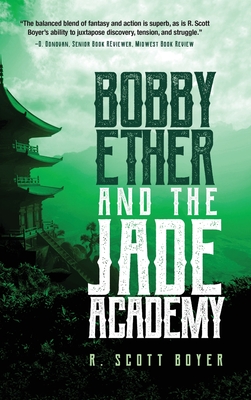 Bobby Ether and the Jade Academy (Hardcover)
Koehler Books, 9781633937475, 324pp.
Publication Date: May 24, 2019
Other Editions of This Title:
Paperback (5/24/2019)
* Individual store prices may vary.
Description
"Bobby Ether and the Jade Academy is a thrilling action-packed adventure you never want to end." --IndieReader 4.5 stars

When sixteen-year-old Bobby Ether is abducted and brought to the secluded Jade Academy in Tibet, monks teach him and other special students how to tap into their Anima--the universal energy that connects all living things. But the headmistress of the academy is secretly exploiting the students, looking for genetic triggers to create a new breed of humans with metaphysical abilities. As his powers increase, Bobby is thrust into a cesspool of conspiracy, lies, and betrayal. A jade amulet left by his clairvoyant grandfather may provide answers, but what exactly is his family's connection to this mysterious place?

Can Bobby master his talents in time to uncover the truth? If not, his fate--and the fate of the entire Jade Academy--may be sealed.