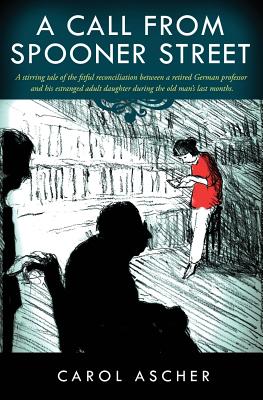 A Call from Spooner Street (Paperback)
Mill City Press, Inc., 9781634135818, 314pp.
Publication Date: September 22, 2015
* Individual store prices may vary.
Description
Three generations of strong-minded Rosens have gone their own ways, keeping a safe distance from each other. When Peter Rosen, the octogenarian EmigrE professor, takes a bad fall in the snow, his estranged adult daughter Marlene begins flying regularly to Madison.
Long days on Spooner Street amidst her ailing father's beloved German books enable Marlene to let go of old bitterness and rekindle her love for him. When her son, Noah, returns from Africa for a last visit with his grandfather, he instigates a deeper honesty, love and forgiveness among all three Rosens.
" A] superb novel, tender, wise, and beautifully crafted. I found myself reading more slowly as the end of this stunning novel was in sight, not wanting to leave its embrace." - Marnie Muller, author of The Climate of the Country
Award-winning essayist and fiction writer Ascher weaves a detailed, painstaking and generous tale of reconciliation among three generations. Elderly literature professor Peter Rosen, a cantankerous German EmigrE, is injured in an icy fall, and his estranged daughter Marlene is reluctantly called into service. Duty becomes something more textured and loving, with a gay Dominican homecare aide and Marlene's strong-willed biracial son adding drama and depth to the mix. - Chronogram
"A thoroughly engaging and entertaining read from beginning to end, A CALL FROM SPOONER STREET documents author Carol Ascher as an extraordinary storytelling talent." - Midwest Book Review
"A deftly crafted novel by a truly gifted author and one that will hold the reader's rapt attention from beginning to end." - Reviewer's Bookwatch
Admittedly, seeing the words "death" and "holiday" in the same title can be a bit jarring. But the reality is that during this season of joy and love many people are dealing with either the approaching death of a loved one or grief over a loss that has already occurred. . . . A Call from Spooner Street by Carol Ascher is a good read for an adult child dealing with the death of an elderly parent. - Huffington Post