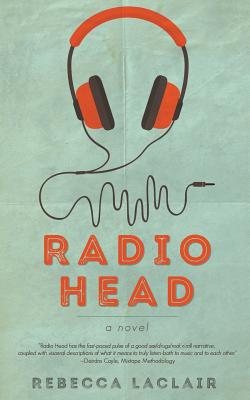 Radio Head (Paperback)
Mill City Press, Inc., 9781634137119, 388pp.
Publication Date: November 27, 2015
* Individual store prices may vary.
Description
Shelby Rey can hear you like a song. With one touch, she's intune with your every hope, every secret. When a celebritypsychiatrist takes an interest in her case, Shelby comes face-to-face with Zac Wyatt, the lead singer of the world-famous rockband, Grounder. For Zac, success isn't enough though. He wantsa shot at his first solo album, fame above and beyond Grounder.

But the genius behind every one of Grounder's hits is StanfordLysandre, their heroin-addicted, self-taught lead guitarist. Zac isso jealous he could kill him. Determined to win, Zac realizes thatShelby can do what he can't-hear the music inside him, uncover hisfeelings, and help him create his own singular style.

As Shelby gets closer to the band, she discovers Stanford's secretto writing his music. It's a power very familiar to hers, but life-affirmingand not destructive. Can Shelby hide her connection toZac's enemy?