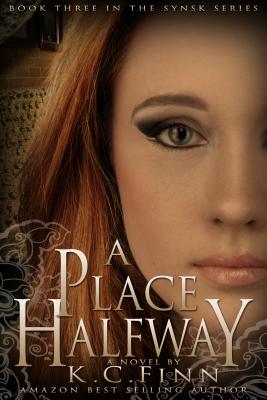 A Place Halfway
Paperback

* Individual store prices may vary.
Description
A struggling psychic girl steps out into the big, wide world amidst the murky depths of racial segregation in England, 1961.
As a teenage psychic, Josephine Fontaine knows what it's like to be different. At Peregrine Place, a school full of youngsters with gifts just like hers, sixteen-year-old Josie is growing tired of her life and looking for excitement beyond the grand manor house's walls. When an opportunity arises to work in a local music bar, she jumps at the chance, learning to balance her new job with the pressures of studying the ways of the Synsk.
There she meets the charming Tommy Asher, a fellow psychic with a talent for music, and Jake Bolton, a handsome, surly stranger with coffee-coloured skin. Throw in the return of her old crush Dai Bickerstaff, and Josie finds herself embroiled in a drama much bigger than she could have imagined, especially when certain parties take issue to her developing a friendship with a boy who isn't white-skinned. When a mysterious record mogul offers Josie help to improve her psychic gifts, her world turns totally upside down, and she begins to question everything she thought she knew about the world, her family, and even herself.
Coming of age was never so intense as it will be for Josie in the winter of 1961.
Clean Teen Publishing, 9781634220316, 300pp.
Publication Date: November 11, 2014
About the Author
Born in South Wales to Raymond and Jennifer Finn, Kimberley Charlotte Elisabeth Finn (known to readers as K.C., otherwise it'd be too much of a mouthful) was one of those corny little kids who always wanted to be a writer. She was also incredibly stubborn, and so has finally achieved that dream in 2013 with the release of her first three novellas in the four-part Caecilius Rex saga, the time travel adventure The Secret Star and her new urban fantasy epic The Book Of Shade. K.C. Finn has also recently been welcomed into the fold at Clean Teen Publishing as a debut Young Adult author for 2014, beginning her run of publications with the paranormal/historical series SYNSK. As a sufferer with the medical condition M.E./C.F.S., Kim works part time as a private tutor and a teacher of creative writing, devoting the remainder of her time to writing novels and studying for an MA in Education and Linguistics.
or
Not Currently Available for Direct Purchase