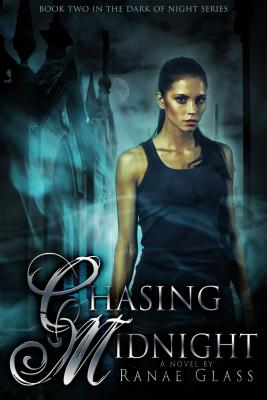 Chasing Midnight
Book Two in the Dark of Night Series
Paperback

* Individual store prices may vary.
Description
Isabel Stone's life is far from normal. She's a girl with problems—vampire problems to be specific and, now, she also has one ticked-off specter on her hands. Approached by a childhood friend and medium, Isabel agrees to look into the murder of a local girl, only to wind up inhabited by the solitary witness—a centuries-old ghost who is all too happy to piggyback along in Isabel's body, and she's not leaving until the culprit is behind bars.
With the help of her partner, Shane, and her crazy family, Isabel struggles to get to the truth, unmask a killer, and deal with her growing feelings for not one, but two, of the sexy, undead men vying for her heart. Just when things are finally falling into place, a huge revelation takes her out of the frying pan… and straight into the fire.
Clean Teen Publishing, 9781634220521, 265pp.
Publication Date: April 21, 2015
About the Author
A southern girl at heart, Ranae loves feeding people, gardening, and sweet tea. She hails from Oklahoma and lives with her family out west. She is the author of the "Dark of Night" novels from Crimson Tree Publishing. Chasing Daybreak (2015) Chasing Midnight (2015) Chasing Dawn (2016)... Chasing Nightfall (2017). Ranae Glass is the pen name for a popular YA author. She uses this name for her NA and adult novels. https://www.facebook.com/ranaeglass

Sherry is the author of over a dozen novels for teens and young adults including the best-selling "Stolen Empire" series. She can often be found browsing her local bookstore with a large white hot chocolate in one hand and a towering stack of books in the other. That is, unless she's on deadline at which time she, like the Loch Ness monster, is only seen in blurry photographs.