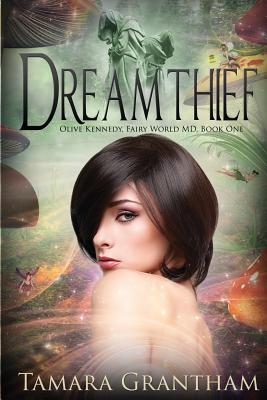 Dreamthief
Olive Kennedy, Fairy World M.D., Book One (Fairy World MD #1)
Paperback

* Individual store prices may vary.
Description
Visiting Faythander, a fairy world, is a nasty business. Forget the fairies and unicorns, most people come back with lost memories and mental problems. Olive Kennedy knows. She's the therapist who treats patients suffering from Faythander's side effects. She may have an emotionless mother and an apathetic boyfriend, but she takes pride in her job. She's never failed to cure a client—until now.
Traveling back to Faythander wasn't on Olive's to-do list. But she has no choice. The fate of both Earth and Fairy depends on her ability to stop an evil being called the Dreamthief. Saving the world, she can handle. Falling in love—not so much. Now, she'll have to decide between her heart and the future of an entire planet. As if battling the forces of evil wasn't complicated enough…
Clean Teen Publishing, 9781634220767, 318pp.
Publication Date: September 1, 2015
About the Author
Tamara Grantham was born and raised in Southeast Texas. She comes from a family of writers. She took her first writing class from her uncle Larry Franklin, who worked as an author and literary agent at the time. In 2013, she signed her first contract with former writing mentor, and New York Times-bestselling author, William Bernhardt, to contribute to his Shine series. The novellas are about young girls with unusual abilities. In November 2014, almost four years to the day that she finished her first book, she signed with Crimson Tree Publishing (the adult imprint of Clean Teen Publishing) for her novel Dreamthief.
While she's not writing, and sometimes while she is, she raises four (soon to be five!) beautiful children, ages one to ten. She lives in Galveston, Texas with her husband and kids, one cat and one dog. Her husband David is her biggest support. For the past ten years he has been in training to become a surgeon. She frequently picks his brain for the sake of her stories, a habit she hopes he'll forgive.