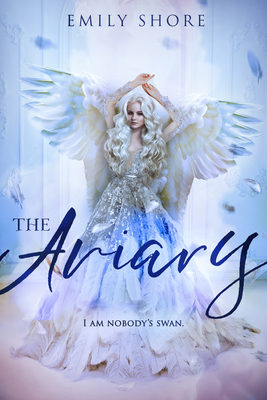 The Aviary (Paperback)
Clean Teen Publishing, 9781634223287, 300pp.
Publication Date: March 5, 2019
* Individual store prices may vary.
Description
"Gentlemen, we have a special treat for you today. Feast your eyes on this pure-blooded beauty "
Sixteen-year-old Serenity has spent her entire life in hiding to protect her from this exact moment. In a world where beauty is bought and sold on the streets like a corporate commodity, Serenity's natural assets are more like liabilities. Despite her parents' best efforts, she's been taken--ripped from her home and the only life she's ever known--to find herself on sale to the highest bidder. And that bidder? Enigmatic and dangerous, Luc is the director of The Aviary--an elite museum where girls are displayed as living art by day...and cater to the lascivious whims of the highest bidder by night. In this elaborate and competitive world, girls go by names like Raven and Nightingale, and will stop at nothing to become top Bird.
Luc comes to idolize Serenity's purity and aims to turn her into his grandest exhibit of all time--The Swan. In no time, she becomes one of the most coveted exhibits in Aviary history. When she discovers Luc holds the key to finding her parents, she must learn to play The Swan to perfection...to win his heart and earn his trust. But she doesn't anticipate falling for him in the process. Now she faces an impossible choice: escape The Aviary and lose her only chance at finding her parents--or become Luc's Swan for good and lose her identity forever.
The Jewel by Amy Ewing meets Tricks by Ellen Hopkins in this gritty Young Adult Dystopian that tells of a fear-inducing future where the world of sex trafficking has become a social norm and where woman aren't treated as humans and are no safer than they were than they were in The Handmaid's Tale by Margaret Atwood.
Content Note: the goal of The Aviary Trilogy is to raise awareness about the devastating effects of sex-trafficking. The Aviary's major theme is a struggle with identity. These books brush on themes of abuse and manipulation, dissociation, pornography, Stockholm Syndrome, drug use in the industry, and various other subjects. Stories were inspired by real-world truths from survivors and rescue workers. A portion of The Aviary's proceeds will always go to benefit Women at Risk, International.