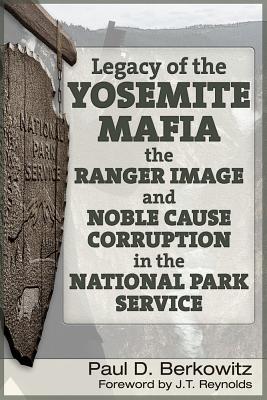 Legacy of the Yosemite Mafia (Paperback)
The Ranger Image and Noble Cause Corruption in the National Park Service
Trine Day, 9781634241267, 288pp.
Publication Date: June 1, 2017
* Individual store prices may vary.
Description
Calling upon his unique experiences as a criminal investigator in the National Park Service (NPS), Berkowitz proves how an over-emphasis on image (the "ranger image") has led to an NPS culture that accepts misconduct. Citing verified news accounts, internal agency documents, and personal notes, this dramatic case study challenges conventional wisdom and official accounts of agency history. Agency culture set in motion nearly a half-century ago, beginning with a group of employees known as the Yosemite Mafia, includes a demonstrated bias against professional law enforcement and a reluctance to hold senior managers accountable. This book fills a gap in existing literature dealing with noble cause corruption and corrects popular assumptions about the NPS, its history, and its law enforcement responsibilities.
About the Author
Paul Berkowitzis the author of the award-winning The Case of the Indian Trader. JT Reynolds' 40-year career as a steward of America's publicly owned lands system has extended from Florida to Alaska and included every aspect of management and protection. 
Praise For Legacy of the Yosemite Mafia: The Ranger Image and Noble Cause Corruption in the National Park Service…
In writing Legacy of the Yosemite Mafia - The Ranger Image and Noble Cause Corruption in the National Park Service, Berkowitz has opened even my seasoned eyes, and has helped to shine a light and focus on the historic roots of these [agency] problems; demonstrating in graphic terms how these people and practices continue to damage and degrade the NPS and its mission, to this day. ... and ... If you have ever visited a national park, or if you simply care about public lands, government, federal law, law enforcement, conservation, or resource protection, then you, too, should read this book. It is meticulously researched, impeccably documented, and extremely well written. It is a page-turner; a real-life drama about crime, conflict, corruption, and cover-up. This is a great book that covers new ground, delving into aspects about the conservation movement and the NPS that have never before been presented or discussed. Prepare to have your eyes opened. —J.T. Reynolds