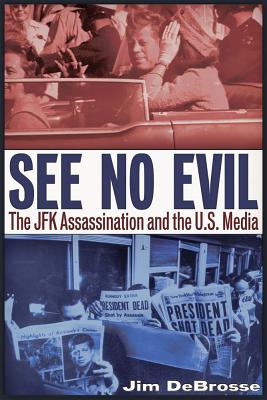 See No Evil (Paperback)
The JFK Assassination and the U.S. Media
Trine Day, 9781634241625, 192pp.
Publication Date: April 4, 2018
* Individual store prices may vary.
Description
After more than fifty years of new evidence and new theories, the Warren Commission's claim that Lee Harvey Oswald acted alone and without clear motive in assassinating John F. Kennedy, has become a wheezing jalopy running on missing and broken parts and fueled with lies. And yet the U.S. media continue to support its findings as the only "factual" explanation for the murder of JFK. Why does the media marginalize and even ridicule more plausible conspiracy theories when the majority of American people long ago wrote off the Warren Report as a cover-up? See No Evil analyzes the built-in biases of the U.S. corporate media, exposes its complicity in the whitewashing, and advocates for the broadest possible investigation into the key players who may have been responsible for the Crime of the Twentieth Century, including the CIA, Organized Crime, and Israel. This book is meant for readers who seek the truth no matter where it leads.
About the Author
Jim DeBrosse, Ph.D, is an author and veteran journalist who has been named Ohio's Best Reporter (SPJ, 2001), Best Feature Writer (AP, 2004) and Best Columnist (SPJ, 2006; AP, 2007) and has won awards from the National Press Club, Education Writers Association and Military Reporters and Editors.
or
Not Currently Available for Direct Purchase