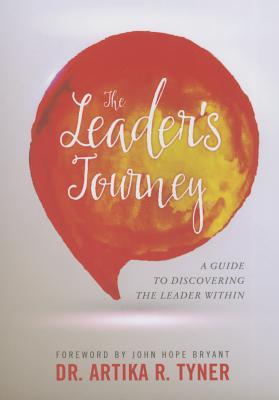 The Leader's Journey (Paperback)
A Guide to Discovering the Leader Within
American Bar Association, 9781634251655, 176pp.
Publication Date: November 7, 2015
* Individual store prices may vary.
Description
This book is an inspirational quote book that focuses on leadership. A leader must be willing to understand where they have been in order to know where they are headed. Ongoing reflection through journaling serves as an indispensable navigational tool. It aids in identifying a person's core values and goal setting. This book provides a contextual analysis around the quotes and offers a supportive framework.
About the Author
Dr. Artika Renee Tyner is a passionate educator, author, sought-after speaker, and advocate for justice. At the University of St. Thomas College of Education, Leadership & Counseling, Dr. Tyner serves as a public policy/leadership professor. She trains graduate students to serve as social engineers who create new inroads to justice and freedom. Dr. Tyner received her B.A. from Hamline University (major: English; certificate: conflict studies). Because of her passion for advocating for social justice and educational policy reform, she decided to pursue graduate studies at the University of St. Thomas. She began her journey with law school, because she recognized that the law is a language of power and sought to become versed in the law. Subsequently, Dr. Tyner earned her Master of Public Policy in order to gain tools for effecting social change through policy reform efforts. Later, inspired by the legacy of W.E.B. Dubois, she obtained a doctorate in leadership.