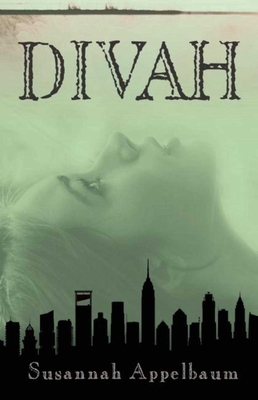 Divah (Hardcover)
Sky Pony, 9781634506748, 400pp.
Publication Date: March 15, 2016
* Individual store prices may vary.
Description
Eloise meets Rosemary's Baby in New York City's very own Carlyle hotel.

Seventeen-year-old Itzy Nash is spending the summer at the exclusive Carlyle hotel in New York City. But the hotel harbors more than the rich and privileged; it is host to a gorgeous fallen angel, reclusive movie stars, and—Itzy soon learns—demons of the worst sort. When the Queen of the Damned checks in, all Hell breaks loose. Itzy is called upon to save herself—and all of humanity—from the ravages of the Underworld. There's only one problem: Itzy's possessed.

Part gothic thriller, part historical fiction, the novel straddles the Upper East Side and the lush trappings of the Carlyle hotel, and Paris during the Reign of Terror in 1789. Marie Antoinette is the Queen of the Damned. Marilyn Monroe is an expert demon hunter. To kill a demon, Hermès scarves, Evian water, and a guillotine are the weapons of choice.

For anyone who loved Daughter of Smoke and Bone, this has an epic battle between angels and demons with a doomed love story at its core. But it's also darkly funny, for fans of Hold Me Closer, Necromancer, and more than anything it's something original—dark, funny, clever, and glamorous.
About the Author
Susannah Appelbaum realized at an early age that the world contains both good and evil—and she wanted nothing more than to write about it. By day, she does so. The night is reserved for keeping the world safe from shadows and demons. She has lived both in Paris and at the Carlyle hotel, where the service is exquisite and the food is never burnt. Susannah resides in New York's Hudson Valley and is the critically acclaimed author of the Poisons of Caux series.

Sky Pony Press, with our Good Books, Racehorse and Arcade imprints, is proud to publish a broad range of books for young readers—picture books for small children, chapter books, books for middle grade readers, and novels for young adults. Our list includes bestsellers for children who love to play Minecraft; stories told with LEGO bricks; books that teach lessons about tolerance, patience, and the environment, and much more. While not every title we publish becomes a New York Times bestseller or a national bestseller, we are committed to books on subjects that are sometimes overlooked and to authors whose work might not otherwise find a home.
Praise For Divah…
"Written by the author of the renowned young adult trilogy The Poisons of Caux, Appelbaum's new stand-alone novel is touted as "part gothic thriller, part historical fiction." The story opens with letters written to the famed Marie Antoinette, Queen of the Damned, by a besotted suitor. The tone of the letters quickly changes, however, as the suitor is revealed to be a fallen angel seeking redemption. Centuries later, seventeen-year-old Itzy arrives at the infamous Carlyle Hotel in New York City to spend the entire summer with her pretentious aunt, and nothing is as it seems. Introduced to a diverse cast of characters, including Marilyn Monroe, as well as many others of historical significance, Itzy tries to solve the mysteries that surround her, including what really happened to her mother when she was a child.

Divided into two parts, the novel seamlessly blends characters from the past and present as Itzy becomes embroiled in the eternal fight of good versus evil. Told from a third-person point of view in short chapters, the story is fast and suspenseful but not predictable. While there is a love story, it is not overly emphasized, and the focus of the story remains on Itzy's transformation as she searches for the truth of what is happening to her and why. Many of the unique features of the Carlyle Hotel are mentioned in the story, including details about the hotel's interior and Marilyn Monroe's legendary use of the underground tunnel system. Historical dates are also used in a symbolic manner throughout the story, as well as references to the French language. This book is recommended for higher level readers of either gender with a fondness for gothic fantasy and historical fiction, as well as horror similar to Beautiful Creatures or City of Bones." —VOYA

"After 17-year-old Itzy Nash arrives at New York City's Carlyle Hotel, the distant aunt she is supposed to spend the summer with is nowhere to be found. Instead, Itzy is confronted by Luc, a handsome stranger who soon informs her that demons are quite real—and as a fallen angel, he should know. Marilyn Monroe, it turns out, was a demon-hunter, while Marie Antoinette was the "Divah," queen of the demons. Marie is returning, threatening dark days for humanity, and the fate of the world may rest with Itzy. . . . Appelbaum threads her story with enough playful details to keep readers enticed—who knew that guillotines and well-tied Hermés scarves were such useful tools when fighting demons? Ages 12–up. (Mar.)" —Publishers Weekly

"Susannah Appelbaum has written a story so full of high fashion, high society, humor, horror, history, romance, and magic, you might not stop to notice the beautiful writing, but you should. It's all there." —Nora Raleigh Baskin, award-winning author of What Every Girl (Except Me) Knows and Anything But Typical

"Hermès, Evian, the French Revolution, and the Carlyle hotel—I'll never look at any of these without thoughts of epic battles, earwigs, angels, and demons. Everything you thought you knew about divas is old and outdated. Divah is the must-have handbook for the contemporary demon hunter." —Nicole Quinn, author of The Gold Stone Girl trilogy

"What a shimmering fever dream this is, replete with hunky angels, slavering hellhounds, and twenty-four-hour room service! And here's something else: you'll never be able to look at an Hermès scarf—or Marilyn Monroe—quite the same way ever again." —Kate Klimo, author of Daughter of the Centaurs and the Dragon Keepers series

"Susannah Appelbaum's Divah is a creepy, fun, demonic romp through the Upper East Side of Manhattan and French Revolution Paris, and I want to be Itzy Nash when I grow up. Read this book, but never place your bag on the floor. Trust me." —Paul Tremblay, author of A Head Full of Ghosts and Disappearance at Devil's Rock

"In Divah, Susannah Appelbaum creates a mythic romp, exposing a world where evil slithers along gilded corridors and angels and demons are never exactly what they seem. With rich imagery and playful plotting, Appelbaum conjures a beautiful grotesquerie where Botox is demon food, where Marilyn Monroe was once the world's most dangerous demon-hunter, and where beneath every glittering surface there lurks a different monster. Appelbaum's crisp, delightful prose draws the reader through this fast-paced tale that is at once wildly inventive and uproariously fun." —McCormick Templeman, author of The Little Woods and The Glass Casket

"Combining equal parts sly humor, cosmopolitan glamour, and white-knuckled danger, Divah is a page-turner par excellence. And not only does it feature a cast of truly sexy heroes and revolting villains—if Buffy the Vampire Slayer edited Vogue, Divah's heroine Itzy Nash would be its first cover girl." —Wendy N. Wagner, author of Skinwalkers

"Itzy Nash's father is spending the summer in Paris, sending his 17-year-old daughter to stay with a loathsome aunt who lives in Manhattan's luxe Carlyle Hotel. But Aunt Maude has vanished, leaving a curt note, a suite full of furs, and a creepily over-attentive staff. First-world problems? Hardly. In the gleefully skewed world of Divah, the Upper East Side is its own ring of Hell. Some handy tips for demon-hunters: The damned adore Botox, Hermes scarves offer powerful protection, vintage Leicas excel at photographing the supernatural (including your maybe-love-interest's fallen angel wings), and Marie Antoinette isn't as dead as you think. Wicked fun from the Ulster County author of the Poisons of Caux trilogy." —Chronogram

"Written by the author of the renowned young adult trilogy The Poisons of Caux, Appelbaum's new stand-alone novel is touted as "part gothic thriller, part historical fiction." The story opens with letters written to the famed Marie Antoinette, Queen of the Damned, by a besotted suitor. The tone of the letters quickly changes, however, as the suitor is revealed to be a fallen angel seeking redemption. Centuries later, seventeen-year-old Itzy arrives at the infamous Carlyle Hotel in New York City to spend the entire summer with her pretentious aunt, and nothing is as it seems. Introduced to a diverse cast of characters, including Marilyn Monroe, as well as many others of historical significance, Itzy tries to solve the mysteries that surround her, including what really happened to her mother when she was a child.

Divided into two parts, the novel seamlessly blends characters from the past and present as Itzy becomes embroiled in the eternal fight of good versus evil. Told from a third-person point of view in short chapters, the story is fast and suspenseful but not predictable. While there is a love story, it is not overly emphasized, and the focus of the story remains on Itzy's transformation as she searches for the truth of what is happening to her and why. Many of the unique features of the Carlyle Hotel are mentioned in the story, including details about the hotel's interior and Marilyn Monroe's legendary use of the underground tunnel system. Historical dates are also used in a symbolic manner throughout the story, as well as references to the French language. This book is recommended for higher level readers of either gender with a fondness for gothic fantasy and historical fiction, as well as horror similar to Beautiful Creatures or City of Bones." —VOYA

"After 17-year-old Itzy Nash arrives at New York City's Carlyle Hotel, the distant aunt she is supposed to spend the summer with is nowhere to be found. Instead, Itzy is confronted by Luc, a handsome stranger who soon informs her that demons are quite real—and as a fallen angel, he should know. Marilyn Monroe, it turns out, was a demon-hunter, while Marie Antoinette was the "Divah," queen of the demons. Marie is returning, threatening dark days for humanity, and the fate of the world may rest with Itzy. . . . Appelbaum threads her story with enough playful details to keep readers enticed—who knew that guillotines and well-tied Hermés scarves were such useful tools when fighting demons? Ages 12–up. (Mar.)" —Publishers Weekly

"Susannah Appelbaum has written a story so full of high fashion, high society, humor, horror, history, romance, and magic, you might not stop to notice the beautiful writing, but you should. It's all there." —Nora Raleigh Baskin, award-winning author of What Every Girl (Except Me) Knows and Anything But Typical

"Hermès, Evian, the French Revolution, and the Carlyle hotel—I'll never look at any of these without thoughts of epic battles, earwigs, angels, and demons. Everything you thought you knew about divas is old and outdated. Divah is the must-have handbook for the contemporary demon hunter." —Nicole Quinn, author of The Gold Stone Girl trilogy

"What a shimmering fever dream this is, replete with hunky angels, slavering hellhounds, and twenty-four-hour room service! And here's something else: you'll never be able to look at an Hermès scarf—or Marilyn Monroe—quite the same way ever again." —Kate Klimo, author of Daughter of the Centaurs and the Dragon Keepers series

"Susannah Appelbaum's Divah is a creepy, fun, demonic romp through the Upper East Side of Manhattan and French Revolution Paris, and I want to be Itzy Nash when I grow up. Read this book, but never place your bag on the floor. Trust me." —Paul Tremblay, author of A Head Full of Ghosts and Disappearance at Devil's Rock

"In Divah, Susannah Appelbaum creates a mythic romp, exposing a world where evil slithers along gilded corridors and angels and demons are never exactly what they seem. With rich imagery and playful plotting, Appelbaum conjures a beautiful grotesquerie where Botox is demon food, where Marilyn Monroe was once the world's most dangerous demon-hunter, and where beneath every glittering surface there lurks a different monster. Appelbaum's crisp, delightful prose draws the reader through this fast-paced tale that is at once wildly inventive and uproariously fun." —McCormick Templeman, author of The Little Woods and The Glass Casket

"Combining equal parts sly humor, cosmopolitan glamour, and white-knuckled danger, Divah is a page-turner par excellence. And not only does it feature a cast of truly sexy heroes and revolting villains—if Buffy the Vampire Slayer edited Vogue, Divah's heroine Itzy Nash would be its first cover girl." —Wendy N. Wagner, author of Skinwalkers

"Itzy Nash's father is spending the summer in Paris, sending his 17-year-old daughter to stay with a loathsome aunt who lives in Manhattan's luxe Carlyle Hotel. But Aunt Maude has vanished, leaving a curt note, a suite full of furs, and a creepily over-attentive staff. First-world problems? Hardly. In the gleefully skewed world of Divah, the Upper East Side is its own ring of Hell. Some handy tips for demon-hunters: The damned adore Botox, Hermes scarves offer powerful protection, vintage Leicas excel at photographing the supernatural (including your maybe-love-interest's fallen angel wings), and Marie Antoinette isn't as dead as you think. Wicked fun from the Ulster County author of the Poisons of Caux trilogy." —Chronogram
or
Not Currently Available for Direct Purchase