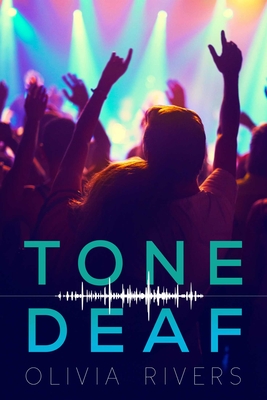 Tone Deaf (Hardcover)
Sky Pony Press, 9781634507073, 288pp.
Publication Date: May 3, 2016
* Individual store prices may vary.
Description
His world is music. Her world is silent. Ali Collins was a child prodigy destined to become one of the greatest musicians of the twenty-first century--until she was diagnosed with a life-changing brain tumor. Now, at seventeen, Ali lives in a soundless world where she gets by with American Sign Language and lip-reading. She's a constant disappointment to her father, a retired cop fighting his own demons, and the bruises are getting harder to hide. When Ali accidentally wins a backstage tour with the chart-topping band Tone Deaf, she's swept back into the world of music. Jace Beckett, the nineteen-year-old lead singer of the band, has a reputation. He's a jerk and a player, and Ali wants nothing to do with him. But there's more to Jace than the tabloids let on. When Jace notices Ali's bruises and offers to help her escape to New York, Ali can't turn down the chance at freedom and a fresh start. Soon she's traveling cross-country, hidden away in Jace's RV as the band finishes their nationwide tour. With the help of Jace, Ali sets out to reboot her life and rediscover the music she once loved.
About the Author
Olivia Rivers is a hybrid author with a passion for young adult fiction. As a certified geek, she enjoys experimenting with new publishing technologies, and her online serials have received more than one million hits on Wattpad.com. When she's not writing, Rivers works as a freelance digital artist and assists at a literary agency. She resides in Northern California. Sky Pony Press, with our Good Books, Racehorse and Arcade imprints, is proud to publish a broad range of books for young readers--picture books for small children, chapter books, books for middle grade readers, and novels for young adults. Our list includes bestsellers for children who love to play Minecraft; stories told with LEGO bricks; books that teach lessons about tolerance, patience, and the environment, and much more. While not every title we publish becomes a New York Times bestseller or a national bestseller, we are committed to books on subjects that are sometimes overlooked and to authors whose work might not otherwise find a home.