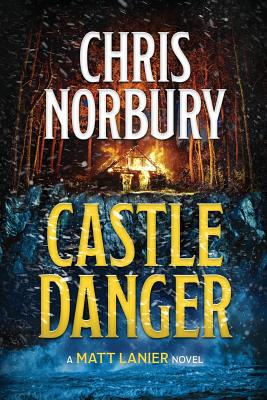 CASTLE DANGER (Matt Lanier, #2)
Paperback

* Individual store prices may vary.
Description
WINNER B.R.A.G. Medallion (Book Readers Appreciation Group) for overall excellence among independently published titles

HONORABLE MENTION Writer's Digest's Self-Published Book Awards -Genre Category
Finalist--Adult Fiction--MN Writes, MN Reads Self-Published Author Contest.

Author Chris Norbury donates a portion of all book sales to Big Brothers Big Sisters of Southern Minnesota (BBBS).

Fugitive Matt Lanier, unjustly accused of a violent crime, has been hiding in the northeastern Minnesota wilderness for nine months. The law wants him in jail. His enemies want him dead. He simply wants to survive the most brutal winter in decades.

After rescuing an injured trapper, Matt is forced to leave his primitive encampment. He undertakes a Herculean trek through a blizzard to
Castle Danger,
a small town on the rugged North Shore of Lake Superior. There he's saved from near death by Allyson Clifford, a shrewd and beautiful restaurant owner with secrets of her own. Despite wanting to move on in order to evade his pursuers, Matt helps Allyson weather a business crisis as repayment for her benevolence.

Then Allyson's estranged husband, Donnie Vossler, shows up intent on reclaiming their 8-year-old son, Josh. Caught in the middle of the custody battle, Matt learns about Allyson and Vossler's criminal past life together and is torn between self-preservation and his growing feelings for Allyson and Josh.

Matt's recent past has left him with little hope for the future, so when Vossler resorts to sabotage, kidnapping, and attempted murder to capture his son, Matt's integrity, honor, and survival instincts are put to the ultimate test just as a hit man hired by his enemies closes in for the kill.
This book and Chris' characters came to life from page 1. It was a hard-to-put-down-book and I loved the twists and turns the characters' lives took; fast paced and exciting read
--F.W., Hastings MN

Read the first chapter, and just try to put it down. I had to keep reminding myself that these are characters in a book. I was so invested in them that I sometimes felt real anxiety.
--B.S., Denver CO
Booklocker.com, 9781634910491, 296pp.
Publication Date: March 1, 2016