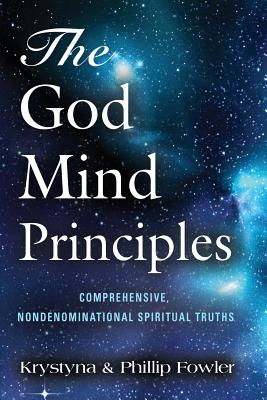 The God Mind Principles
Paperback

* Individual store prices may vary.
Other Editions of This Title:
Hardcover (8/25/2017)
Description
The God Mind Principles is a "road map for life" that is easy to read and follow, a spiritual, nondenominational compilation of information, guidance, and direction for everyone, no exclusions Apply the principles in this book to your everyday life to create enhanced self-confidence that you'll achieve your goals, and gain a new desire within your mind, heart, and soul, creating a place where peace is a must-have, not a hoped-for wish.
God Mind Principles will change how you view yourself, others, and life in general by addressing important topics including: With whom did we live before we started our physical experience on earth? Why it is so important to honor and respect all our brothers and sisters, our spiritual family on earth, by living within the principles of tolerance, acceptance, kindness, compassion, and charity? And what happens after we pass from this mortal existence?
Discover the plethora of possibilities beyond what you once thought possible, gain the tools to create a new, improved life for yourself and for your family, and be inspired to encourage others to make positive changes in the world we all live in. The God Mind Principles will show you the way.
Booklocker.com, 9781634914420, 298pp.
Publication Date: August 25, 2017