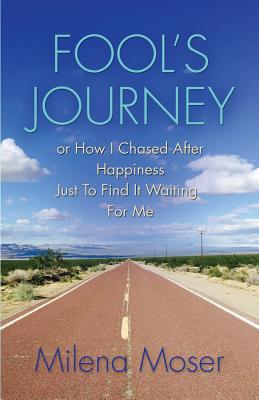 FOOL'S JOURNEY or How I Chased After Happiness Just to Find It Waiting for Me
Paperback

* Individual store prices may vary.
Description
After a painful divorce and with her 50th birthday approaching, a successful but burned-out writer takes three months off to travel through the United States. All alone: The plan is to reconnect with her inner voice. To rediscover herself not as a mother or a wife, not as a friend and maybe not even as a writer but simply as a human being. But her inner voice says loud and clear: "I don't want to be alone anymore "
In order to restore her belief in love, she visits all the happy couples she knows - hoping, of course, that their happiness will rub off on her. From Maine to Louisiana, from New York to Santa Cruz, each place, each couple teaches her something new. How did she end up being such a clich ? What happened to her dreams? And why is she so tired? Along the way she comes to terms with her past and, yes, in the end, she does fall in love - though not with a man, but with a tiny casita in Santa Fe. And a whole new story begins...

Booklocker.com, 9781634919029, 220pp.
Publication Date: November 1, 2016