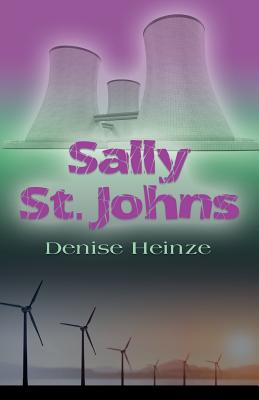 Sally St. Johns
Paperback

* Individual store prices may vary.
Description
Forty-three-year-old Sally St. Johns is in deep trouble. A major player in alternative energies, Sally is on the verge of a revolutionary breakthrough in energy consumption. But before she can unveil her discovery, she is arrested and implicated in a terrorist plot to destroy all competing energy sources.

To exonerate herself, she must join forces with the U.S. government to find the real terrorist, a shadowy figure named Switchgrass whose goal is to control the nation's power grid. But, time is short. If, in 48 hours, Switchgrass' demands are not met, a series of bombs planted in nuclear plants around the country will be detonated.

For Sally to save the day, she must draw on her checkered past to help identify and locate Switchgrass. She thinks back to her childhood when she grappled with Marfan syndrome. She relives her professional basketball career, a brief stint as a madam, and the eureka moment when she discovered the solution to global warming. In the midst of the crisis, she relies for the first time on others, including her idealistic attorney, Bud, and her fiercely protective mother who, though racked with advancing age and a heart condition, becomes an unlikely hero...
Booklocker.com, 9781634921022, 212pp.
Publication Date: April 10, 2017