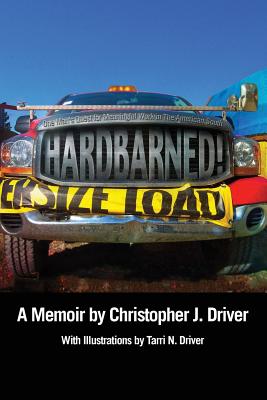 Hardbarned! One Man's Quest for Meaningful Work in the American South
Paperback

* Individual store prices may vary.
Description
Overeducated and underemployed? In love with learning but stumped on how to translate it into a paycheck? Desperately striving to make your seemingly useless liberal arts education work for you in any sort of satisfying or meaningful way? Trying to simultaneously engage your interests, skillset and values and still pay the bills while pleading for another student loan deferment? I feel your pain and have stories to share, but if you're looking for inspirational uplift, self-help or a life coach, please look elsewhere.

HARDBARNED One Man's Quest for Meaningful Work in the American South is a darkly comic, brutally honest and introspective memoir about working for a living--without being able to shake the feeling that there has got to be more to it than that.
Mill City Press, Inc., 9781635050349, 340pp.
Publication Date: August 23, 2016
About the Author
Someone once told Christopher J. Driver that he had "gentle eyes." Chris loves sci-fi movies, wrote his master's thesis on Blade Runner and finds Soderbergh's version of Solaris underrated. The Star Wars prequels are dead to him, but he really liked THX-1138. Chris loves the work of Terry Gilliam, thinks Michael Keaton was the best Batman and that Grosse Pointe Blank and Planes, Trains and Automobiles are masterpieces.

Today, Chris writes a variety of content for a digital advertising agency. He has written marketing materials for software developers and worked as a technical writer in the healthcare field. He has published freelance, academic and popular culture works, edited a variety of books and essays and continues to author a wide range of content. Above all, he considers his writing skills versatile and hopes to one day actually earn a living writing for (or on) books, film, music, games and comics. HARDBARNED! is his first book.
or
Not Currently Available for Direct Purchase