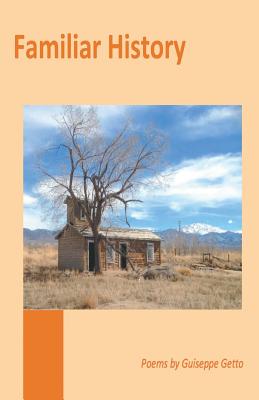 Familiar History
Paperback

* Individual store prices may vary.
Description
In the words of the always-incisive Corrinne Cleggs Hales, Familiar History "expertly de-romanticizes the landscape and mythology of the American west, revealing a world defined largely by struggle and failure and broken lives." The poems in these pages take an unflinching look at rural life in the Desert Southwest and reveal a world composed of harshly beautiful scenery, as reflected in the poem "Burning Wishes"
Someone said they never saw a wild thing
sorry for itself. Me neither, but it seemed sometimes
like they ought to be. The bark beetles that crunch
in and out of their white fir tunnels
and branch outward until each thorax, leg,
and instinct intersects, becoming a web
meaning nothing.
A cold snap couples indeterminately with wind velocity
and the fracture lines of ice particles, killing only incidentally.
The message is clear: in the universe of these poems, nature doesn't care about you or the meaning you give it.
The book also reveals the child abuse, violence, racism, and poverty endemic to much of this region through the eyes of someone who spent nearly 30 years there. In the title poem, the narrator speaks directly to this relationship between the memories carried in human bodies and those held by the landscapes they inhabit:

I will learn to seal everything up inside.
We all will. In 1969 the desert will swallow
an atom bomb whole. In 1969
my grandmother's pancreas will swallow
too much of the awful light from a safe distance
inside a bus. After awhile you begin
to realize light in the desert can penetrate
anything. A 1951 description
of the Nevada Test Site, included in an Army brochure
for the Camp Desert Rock soldiers,
tells them that the desert is a damned good place
for disposing of used razor blades.
It is.
Familiar History is equal parts a lyrical reflection on the relationship between humanity and the natural environment and a deeply personal revelation of the secrets of a family of malcontents. The narrator's story is the story of rural America: a bitter tonic of regret, euphoria, and the search for salvation.
Finishing Line Press, 9781635340433, 42pp.
Publication Date: October 14, 2016