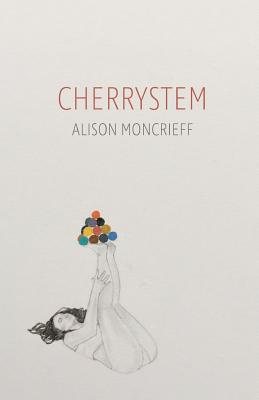 Cherrystem
Paperback

* Individual store prices may vary.
Description
Rich in natural, mythical, medical, and pop-cultural imagery, Alison Moncrieff's first chapbook Cherrystem leaves a mark as it reveal the mystical terrain of an ordinary life. Moncrieff's poetry bring us to an emotional place in quick moments evoking dreams, pleasures, griefs, fears, and traumas. We will return to this book repeatedly as we would a sensory, coded prayer for our possible selves and forms, for healing, or for regeneration. In Cherrystem, Moncrieff attends to assumptions and contradictions inside housewifery, motherloss, childhood isolation, time, and motherhood, among other things. The chapbook is a map of places where interior truths bump up against cultural dead ends and bust through those fences between the last two houses into the wilderness beyond. With attention on memory and how mourned people and times don't ever really leave us, Moncrieff manages losses with DIY motherdolls, superhero capes, and dream escapes. Pop culture figures - Slugterra, My Little Pony, David Bowie - figure as friends, confidants, and seers. And, along the way, we embody Egyptian goddesses and Greek fates. Healing happens in hospital beds in front of cartoons, in the deserts of Egypt, or through the TV language of some powerful kids trained to fight with slugs. Cherrystem is an apothecary for quotidian moments of being human. Cherrystem is a sequence of quick, healing breaths to invigorate a numb moment. It is a reminder that reason doesn't always visit us in reasonable ways. Sometimes we speak in voices we don't recognize, and things come down the pike we don't expect, as we undertake unquestioning the activities of animal survival. Cherrystem ask us to greet what comes.
Finishing Line Press, 9781635341690, 38pp.
Publication Date: May 5, 2017