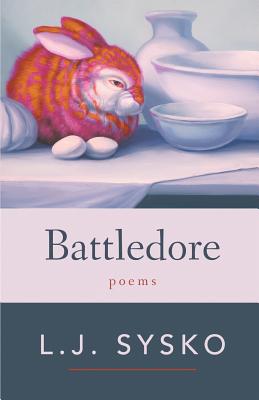 Battledore (New Women's Voices #131)
Paperback

* Individual store prices may vary.
Description
In her first poetry collection, a chapbook about motherhood and identity, L.J. Sysko investigates the paradox presented by love. Accountability masquerades as confinement, hope wears an anxious mask, and attachment feels like a heavy yoke. Beginning with a new volcanic island hissing to hardness in the distance, Battledore sails from one exotically familiar locale to the next. With "you" at the helm, the poems chart interior territory, mapping the cracks formed by seismic identity shifts like giving birth, encountering post-partum depression, and maintaining a self. At times lighthearted and humorous, Battledore pokes fun at its own predicament. Using references as diverse as Charles Darwin and Candies heels or Elizabeth Bishop and Preparation H, Sysko presents an imagination circumnavigating the wild freedom within. Battledore's poems have been published in Best New Poets, Ploughshares, and Amazon's Day One.
Finishing Line Press, 9781635342147, 42pp.
Publication Date: April 21, 2017