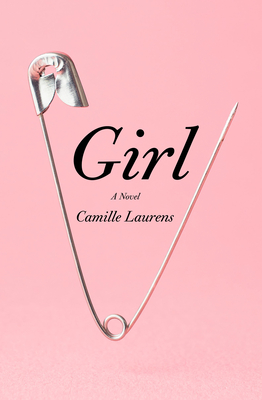 Girl
A Novel
Paperback

* Individual store prices may vary.
Description
From the acclaimed author of Little Dancer Aged Fourteen, a deeply personal and insightful account of being a girl, woman, and mother in a world that sees the feminine as less than.

Born in 1959 to a middle-class family, Laurence Barraqué grows up with her sister in the northern city of Rouen. Her father is a doctor, her mother a housewife. She understands from an early age, by way of language and her parents' example, that a girl's place in life is inferior to a boy's: Asked for the 1964 census whether he has any children, her father promptly responds, "No. I have two daughters." When Laurence eventually becomes a mother herself in the nineties, she grapples with the question of what it means to be a girl, to have a girl, and what lessons she should try to pass down or undo.

Masterful in her analysis of the subtle and obvious ways women are undermined by a sexist society, Camille Laurens lays out her experiences of the past forty years in this poignant, powerful book. Girl is at once intimate and sweeping in its depiction of the great challenges we face, such as equalizing the education system and transmitting feminist values to the younger generations.
Praise For Girl: A Novel…
"A sweeping coming-of-age novel about the heroine's passage from girlhood to womanhood to motherhood, in a society that diminishes females at every turn." —NYTimes.com

"A powerful work that successfully shows the societal pressures that shape women's lives." —Library Journal (starred review)

"A lyrical and perceptive portrait…as subtle as it is poignant." —Shelf Awareness

"A biographical novel about the lessons we pass down to the next generation." —Book Riot, Must-Read 2022 Books in Translation

"It's often difficult to explain how intimate, subtle, and corrosive misogyny is. With piercing nuance, poignant storytelling, and incisive observation, Laurens reveals exactly how it works: shaping our lives, our sense of self, our potential, our ambitions, and our relationships. Shaping us." —Soraya Chemaly, author of Rage Becomes Her: The Power of Women's Anger

"A lifetime of wisdom is compressed into two hundred pages in this heartbreaking coming-of-age tale. Growing up a girl, Laurens shows us, is an epic tragedy, an erotic nightmare, a riveting drama." —Alice Robb, author of Why We Dream: The Science, Creativity and Transformative Power of Dreams

Praise for Little Dancer Aged Fourteen:

"An extended meditation on the tension between life and art, and the cost that the latter exacts from the former…the book insightfully examines themes of gender, class, power, and beauty...absorbing." —The New Yorker

"[Laurens's] curiosity is contagious, and after reading this elegant pas de deux between the author and her elusive subject, you will surely look at Degas's celebrated tutu-clad ballerina with fresh eyes…moving…Laurens's artful achievement is to make us see the person behind Degas's famous sculpture." —NPR
Other Press, 9781635421019, 256pp.
Publication Date: April 26, 2022
About the Author
Camille Laurens is an award-winning French novelist and essayist. She received the Prix Femina, one of France's most prestigious literary prizes, in 2000 for Dans ces bras-là, which was published in the United States as In His Arms in 2004. Her previous books include Who You Think I Am (Other Press, 2017) and Little Dancer Aged Fourteen (Other Press, 2018). She lives in Paris.

Adriana Hunter studied French and Drama at the University of London. She has translated more than ninety books, including Marc Petitjean's The Heart: Frida Kahlo in Paris and Hervé Le Tellier's The Anomaly and Eléctrico W, winner of the French-American Foundation's 2013 Translation Prize in Fiction. She lives in Kent, England.