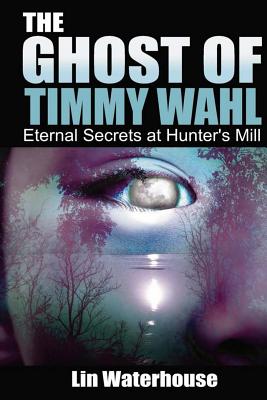 The Ghost of Timmy Wahl
Eternal Secrets at Hunter's Mill
Paperback

* Individual store prices may vary.
Description
When Caroline Hudson retired to the tiny rural town of Sycamore Bend in the bucolic Missouri Ozarks, she never dreamed she would become known for sniffing out old mysteries best left unsolved in the minds of her neighbors. Caroline wants to fit into her new community, but her insatiable curiosity keeps getting the better of her good intentions. While visiting her mother, Catherine Hudson and her boyfriend embark on a hike of the rugged ridge trail above historic Hunter's mill, a famous tourist stop in the Ozarks. There they meet a seemingly lost, four-year-old boy. When they try to guide him to safety, he disappears into the fog. The unfolding mystery dates back to the boy's tragic death, 80 years earlier. A sordid tale of age-old jealousy and murder that prevents restless spirits from finding eternal sanctuary combines with a modern tragedy of neglect, child abuse, and addiction that challenges Caroline's insight and resourcefulness.
W & B Publishers, 9781635540345, 246pp.
Publication Date: August 12, 2017