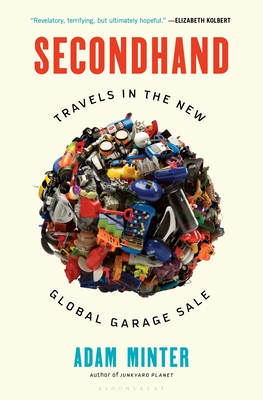 Secondhand
Travels in the New Global Garage Sale
Hardcover

* Individual store prices may vary.
Other Editions of This Title:
Digital Audiobook (1/12/2020)
MP3 CD (2/18/2020)
Paperback (1/19/2021)
Compact Disc (2/18/2020)
Winter 2020 Reading Group Indie Next List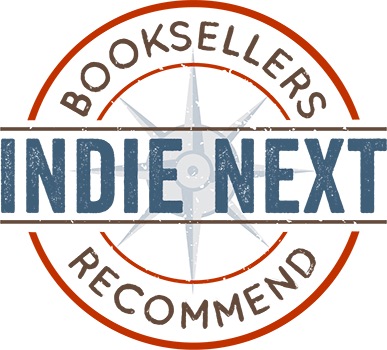 "Have you ever wondered what happens to all those items you've donated? You might be shocked to know that only a fraction ever makes it to thrift store shelves; instead, the majority goes to the landfill or is exported to other countries to be reused or recycled in ways you've never imagined.
Secondhand
is a fascinating, informative look into the afterlife of discarded items and the ecological impact created by our obsessive consumerism."
— Adrian Newell, Warwick's, La Jolla, CA
View the List
Description
"Revelatory, terrifying, but, ultimately, hopeful." —Elizabeth Kolbert, Pulitzer Prize-winning author of THE SIXTH EXTINCTION

From the author of Junkyard Planet, a journey into the surprising afterlives of our former possessions.

Downsizing. Decluttering. Discarding. Sooner or later, all of us are faced with things we no longer need or want. But when we drop our old clothes and other items off at a local donation center, where do they go? Sometimes across the country—or even halfway across the world—to people and places who find value in what we leave behind.

In Secondhand, journalist Adam Minter takes us on an unexpected adventure into the often-hidden, multibillion-dollar industry of reuse: thrift stores in the American Southwest to vintage shops in Tokyo, flea markets in Southeast Asia to used-goods enterprises in Ghana, and more. Along the way, Minter meets the fascinating people who handle—and profit from—our rising tide of discarded stuff, and asks a pressing question: In a world that craves shiny and new, is there room for it all?

Secondhand offers hopeful answers and hard truths. A history of the stuff we've used and a contemplation of why we keep buying more, it also reveals the marketing practices, design failures, and racial prejudices that push used items into landfills instead of new homes. Secondhand shows us that it doesn't have to be this way, and what really needs to change to build a sustainable future free of excess stuff.
Praise For Secondhand: Travels in the New Global Garage Sale…
"It's [Minter's] vibrant sketches of entrepreneurial characters and his dives into obscure industrial histories that make a persuasive case: discarded goods are becoming a big environmental problem." - Los Angeles Review of Books

"With grace, a keen eye for detail, an interesting cast of characters who spend their life reselling used things, and the perennially curious mind of a great journalist, Minter takes readers from the backs of thrift stores all across the United States to small apartments and vintage shops in Tokyo, and from a truck in Mexico to an office in Mumbai, to show the inner workings of one of the world's largest market . . . Secondhand is a gripping narrative. Minter is a superb storyteller who knows empathy is easier to connect with than numbers. In this book, there are plenty of both, but the people he interviews and the stories he tells are what make it an enthralling read . . . It's a book I'd recommend buying now instead of waiting for it to show up at your local thrift store." - NPR.org

"An anthem to decluttering, recycling, making better quality goods and living a simpler life with less stuff. The book is a compelling argument for tempering acquisitions, especially now that global warming compels people to rethink how they live." - Associated Press

"In an accessible and engaging style, Secondhand unravels the complexities of a vast yet mostly hidden and often secretive enterprise of used clothes and goods . . . The result is an unparalleled look at the lifespan of everyday things and the unexpected ways our society's abundance of discarded items are, refreshingly, being repurposed for a second life." - Shelf Awareness

"A sprawling, insightful travelogue through the world of repair, reuse and waste, Secondhand takes readers deep inside the consumer economy's back end. In exploring the vast global tide of used and discarded goods, Adam Minter delivers a book as crammed with oddities and gems as the second-hand shops he loves to haunt." - Nature

"This is a fascinating, eye-opening look at a dynamic, largely unseen world that only starts when one drops off something at a thrift store." - Publishers Weekly

"Engaging . . . well-written and packed with intriguing details, this is a great look at a global industry to which virtually all of us contribute." - Library Journal

In Minter's capable hands, [this] topic comes alive…Minter designs a workable path forward to combat the glut of stuff. - Booklist

"Minter's travels through the afterlife of stuff are revelatory, terrifying, but, ultimately, hopeful. 'Secondhand' helps us to see a world of possibility in the objects we discard." - Elizabeth Kolbert, Pulitzer Prize-winning author of The Sixth Extinction

"A well balanced blend of practical data, real-life experiences, colourful character descriptions and amusing anecdotes. An interesting read for people inside as well as outside the recycling industry." - Recycling International

"Minter tells stories and offers insight suffused with legitimacy, pragmatism, and optimism." - Science

"Secondhand tells an important story about consumerism gone wild, the complex industry that has grown around its detritus, and how we can push back on an entrenched culture of disposability." - New York Journal of Books

"Minter's approach manages to be both detail-orientated and a page-turner."- Foreign Policy

"An epic journey across continents to untangle the used-goods market. Minter reports his findings in a readable style laced with anecdotes and statistics…Minter's greatest contribution is his balanced look at the economies of India, Ghana and other countries that have figured out that most things can have a second consumer life, if only we let them." - The Providence Journal

"[Minter's] new book moves up a step in the classic environmental hierarchy of 'Reduce, Reuse, Recycle,' to see what becomes of our stuff once we let go of it." - Sierra

"Fascinating…Minter anchors his globe-spanning tale of material redemption on two themes: why we hesitate to send our goods straight to the landfill, and the extent to which others can actually acquire and use them." - Christianity Today
Bloomsbury Publishing, 9781635570106, 320pp.
Publication Date: November 12, 2019
About the Author
Adam Minter grew up in a family of scrap dealers in Minneapolis. He became a professional journalist and now serves as the Shanghai correspondent for Bloomberg World View, in addition to making regular contributions to the Atlantic, Foreign Policy, and other publications. He now lives in Shanghai and blogs at shanghaiscrap.com. Junkyard Planet is his first book.
Coverage from NPR
or
Not Currently Available for Direct Purchase