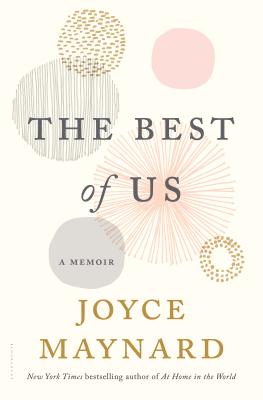 The Best of Us
A Memoir
Hardcover

* Individual store prices may vary.
Other Editions of This Title:
Digital Audiobook (9/4/2017)
Paperback (9/11/2018)
Compact Disc (9/5/2017)
Compact Disc (9/5/2017)
MP3 CD (9/5/2017)
Library Binding, Large Print (2/7/2018)
Winter 2018 Reading Group Indie Next List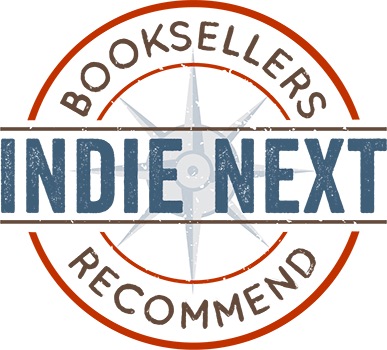 "At 3:00 in the morning, close to sunrise after her husband's death earlier that night—after she had spent hours in the house alone with him dead—Joyce Maynard opened up her laptop and began to write this story. If you set out on this journey with her, 424 pages later you will feel uplifted and renewed. This is not a narrative of death; it is a story of love. After many years and many relationships and having given up on marriage, a 56-year-old woman finally crosses paths with her ultimate romantic and existential partner only to lose him three years into their marriage, which had been a leap of faith for them both. Her life and his are examined in depth, and the pages go by so quickly. A beautiful story you won't soon forget."
— Cristina Nosti, Books & Books, Coral Gables, FL
View the List
Description
The San Francisco Chronicle's Best of the Year List
Indie Next Pick "For Reading Groups"

From New York Times bestselling author Joyce Maynard, a memoir about discovering strength in the midst of great loss--"heart wrenching, inspiring, full of joy and tears and life." (Anne Lamott)

In 2011, when she was in her late fifties, beloved author and journalist Joyce Maynard met the first true partner she had ever known. Jim wore a rakish hat over a good head of hair; he asked real questions and gave real answers; he loved to see Joyce shine, both in and out of the spotlight; and he didn't mind the mess she made in the kitchen. He was not the husband Joyce imagined, but he quickly became the partner she had always dreamed of.

Before they met, both had believed they were done with marriage, and even after they married, Joyce resolved that no one could alter her course of determined independence. Then, just after their one-year wedding anniversary, her new husband was diagnosed with pancreatic cancer. During the nineteen months that followed, as they battled his illness together, she discovered for the first time what it really meant to be a couple--to be a true partner and to have one.

This is their story. Charting the course through their whirlwind romance, a marriage cut short by tragedy, and Joyce's return to singleness on new terms, The Best of Us is a heart-wrenching, ultimately life-affirming reflection on coming to understand true love through the experience of great loss.
Praise For The Best of Us: A Memoir…
"The Best of Us remind[s] readers to let go of superficial concerns and embrace a deeper appreciation for our lives and the people in them . . . Perhaps with 'The Best of Us,' 'Maynard' will come to have new definitions: Maynard (verb) 1. To find love later in life. 2. To do anything possible to help a loved one in crisis. 3. To let oneself be changed by love. 4. To write movingly about it all." - The San Francisco Chronicle

"This haunting story, penned by a master wordsmith, is a reminder to savor every loved one and every day." - starred review, Booklist

"In this touching memoir, Maynard (To Die For; At Home in the World) chronicles her second marriage. She beautifully renders the joy of falling in love later in life and the pain of watching her husband die of pancreatic cancer. Maynard's heartfelt story will resonate with those who have lost loved ones." - Publishers Weekly

"Joyce Maynard has been through so many ups and downs in her life and she communicates her love, pain and everything in between through her life affirming experiences, written with great emotion and clarity in this beautiful memoir. I highly recommend it." - BookTrib

"Maynard shows us her flaws, her exuberance, her willingness to take risks, to fall in love, and happily, finally, to discover what a mature marriage and loving relationship look like — flaws, cancer and all. Her readers will do more than connect; they will laugh, cry and rekindle hope that the best of us just might be possible." - Charleston Post Courier

"There isn't a happy ending, but their journey is a beautiful one nonetheless." - Bustle

"Joyce Maynard's memoir The Best of Us--about her adored second husband--is brutally honest and deeply loving." - Woman's Day

"The famed novelist and memoirist on meeting the love of her life, marrying, and facing loss." - The Philadelphia Tribune, "Fall's Big Books"

"Joyce Maynard shares the heart-wrenching but ultimately hopeful story of finding love only to lose it a short time later in The Best of Us (Bloomsbury). - Parade, '4 Riveting Reads to Try This Fall'"

"[Maynard] delivers a moving tribute to [her husband's] memory and a thoughtful exploration of the connection between love and loss." - The San Jose Mercury News, "Books by the Bay"

"The Best of Us feels like a life come full circle, addressing a much more adult kind of love." - Signature Reads

"Joyce Maynard is getting up close and personal in The Best of Us." - 7x7

"The memoir is not about death so much as it is about finding in the deep shadows of illness obvious things, like appreciating time with loved ones and the value of dying at home and not in hospital. Importantly, it has Maynard discovering confidence, nobility, dignity and her best self." - The San Jose Mercury News

"Maynard as caretaker is a revelation, both beautiful and heart-wrenching--a role she undertakes (as everything grows harder) with grit, grace and growth. Her earlier memoirs may have had their naysayers, but no one can naysay The Best of Us." - The Buffalo News

"The Best of Us is both heartbreaking and uplifting, a chronicle of unlikely, unexpected romance and personal tragedy, as well as a meditation on the nature of love." - Omnivoracious

"In her poignant memoir about losing her husband to cancer, Maynard reminds readers to embrace a deeper appreciation for our lives and the people in them." - Best Books of the Year 2017, The San Francisco Chronicle

"The Best of Us is so candid, so deeply moving, so powerful . . . a testament to human resilience. Joyce Maynard is unfathomably heroic." - Joyce Carol Oates

"I love this new work. I think it is the most important writing of her life--profound, heart wrenching, inspiring, full of joy and tears and life." - Anne Lamott

"Joyce has captured her all too brief time with Jim in The Best of Us with her characteristic honesty and with so much love that my heart broke and soared on every page. Everyone needs to read this book." - Ann Hood

"Filled with passion and humor and beauty and aching sadness, The Best of Us gets at the heart of what love is: a willingness to open your heart completely to another person despite the risk of heartbreak." - Christina Baker Kline

"Maynard's lyrical, moving, break-your-heart memoir will make you love a little harder, appreciate each second a little more, and shake your world in the best of ways." - Caroline Leavitt

"This fiercely honest book is as much about life as it is about death. We understand the magnitude of Maynard's loss because she has shown us the magnitude of her gain: the transformative joy of finding love in her late fifties. I could not stop turning the pages." - Anne Fadiman

"Joyce Maynard's memoir of life, death, and love is written with honesty, intimacy and a generosity of spirit that left me weeping, and in awe. I loved it." - Abigail Thomas

"The Best of Us is shattering in the best possible sense. With exquisite honesty, bravery, and large-heartedness, Joyce Maynard gives us a love story that we read breathlessly, even though we know how it will end. This is a beautiful story about the complexity of ever daring to adore another human being. I was moved and transfixed." - Dani Shapiro

"Oh! This book! Tender, insightful, ruminative, soaring. To find such love and then to lose it, and to capture so much of its beauty on the meager page--Joyce Maynard alchemizes life-numbing pain into dazzling prose." - Hope Edelman
Bloomsbury USA, 9781635570342, 448pp.
Publication Date: September 5, 2017
About the Author
Joyce Maynard was born and raised in New Hampshire.  She is the author of several books, including To Die For, Where Love Goes, Domestic Affairs, Baby Talk, and her memoir Looking Back, which she wrote at the age of eighteen.  Joyce Maynard has written for many national publications, including The New York Times Magazine, Parenting and Good Housekeeping.  She lives in Mill Valley, California, with her three children.
or
Not Currently Available for Direct Purchase