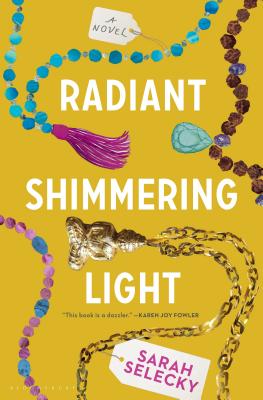 Radiant Shimmering Light
Hardcover

* Individual store prices may vary.
Other Editions of This Title:
Digital Audiobook (5/7/2018)
Digital Audiobook (12/3/2018)
MP3 CD (5/8/2018)
Compact Disc (5/8/2018)
Compact Disc (5/8/2018)
MP3 CD (12/4/2018)
Compact Disc (12/4/2018)
Compact Disc (12/4/2018)
December 2018 Indie Next List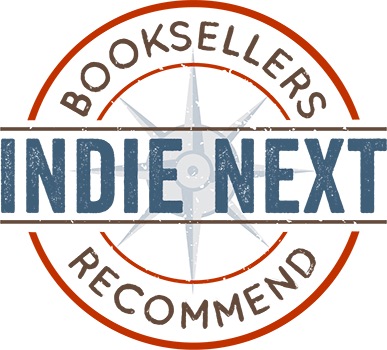 "Is it really possible to use all of our devices and social media to create truly grounded, peaceful, meaningful lives? In Selecky's latest, 40-year-old pet artist Lillian is the one to find out! Incorporating every self-help, holistic, new-age approach there is, she reconnects with her long-lost cousin (and women's lifestyle guru) to live a life that is truly Instagram-worthy!"
— Andrea Jones, The Galaxy Bookshop, Hardwick, VT
View the List
Description
A nuanced satire--both hilarious and disconcerting--that probes the blurred lines between empowerment, spirituality, and consumerism in our online lives.
Lilian Quick is 40, single, and childless, working as a pet portrait artist. She paints the colored light only she can see, but animal aura portraits are a niche market at best. She's working hard to build her brand on social media and struggling to pay the rent.
Her estranged cousin has become internet-famous as "Eleven" Novak, the face of a massive feminine lifestyle empowerment brand, and when Eleven comes to town on tour, the two women reconnect. Despite twenty years of unexplained silence, Eleven offers Lilian a place at The Temple, her Manhattan office. Lilian accepts, moves to New York, and quickly enrolls in The Ascendency, Eleven's signature program: an expensive, three-month training seminar on leadership, spiritual awakening, and marketing. Eleven is going to help her cousin become her best self: confident, affluent, and self-actualized.
In just three months, Lilian's life changes drastically: She learns how to break her negative thought patterns, achieves financial solvency, grows an active and engaged online following, and builds authentic friendships. She finally feels seen for who she really is. Success! . . . But can Lilian trust everything Eleven says? This compelling, heartfelt satire asks us: How do we recognize authenticity when storytelling and magic have been co-opted by marketing?
Praise For Radiant Shimmering Light…
"When struggling pet portraitist Lillian Quick gets sucked into a pyramid scheme run by her cousin, a wellness and social media-marketing guru, she undergoes a dramatic transformation. Selecky's vivid, smartly satirical tale will make you feel like you've fallen into an exquisite painting, a women's empowerment cult and a midlife crisis all at once." —People Magazine
"If you've ever fallen asleep during savasana in yoga class or gotten a headache from your essential-oil mix, Sarah Selecky's hilarious debut novel about self-help gurus and the people who follow them is for you . . . There's plenty of laughs-but lots of truth, too." —Washington Post
"[A] cheeky satire that deftly pokes fun at self-help culture . . . You'll laugh, you'll cry, and you'll cringe at how much of your social-media-obsessed self you recognize in these pages." - Marie Claire
"In Radiant Shimmering Light, [Sarah Selecky] nails the Perfect-Yourself 35-43 gen in all of its hopeful internet-brand-conscious pyramid-scheming empowering goddessiness. Social satire+cultural insight whipped into a yummy froth! You'll laugh+shed a tiny precious tear, my petals!" —Margaret Atwood, via Twitter
"Selecky bucks expectations in her satirical portrait . . . [She] finds plenty to make fun of in this ridiculous-yet frighteningly familiar-world." —Entertainment Weekly
"Our online world provides endless humorous possibility and here is a book that's witty, timely, and smart with regard to social media. But then, quite wonderfully, Selecky's story turns more complicated than it first appeared. Bursting with energy and color, every page delights and provokes. This book is a dazzler." —Karen Joy Fowler, author of WE ARE ALL COMPLETELY BESIDE OURSELVES
"[A] hilarious book that pokes much-needed fun at the world of #blessed empowerment events." —New York Post
"If you need a belly laugh, add Radiant Shimmering Light to the top of your reading list. This hilarious satirical novel is about a single 40-year-old woman trying to build her brand as an animal aura portrait artist (lol) and her newly internet-famous cousin who supposedly has all the answers. Prepare for a lot of giggling and a lot of cringing." —Hello Giggles
"[A] darkly hilarious satire . . . This novel delivers an unforgettable take on authenticity, success, and storytelling in today's digital age." —Bustle
"Selecky's sharp parody explores female friendship and questions the role of consumerism in women's empowerment and self-improvement trends." —Real Simple
"An Insta-famous motivational guru recruits her cousin to a creepy training program." —Cosmopolitan
"Lillian Quick is an unsuccessful pet portrait artist. Her cousin Eleven Novak is a self-help guru with a Manhattan center called "the Temple" that may be nothing more than a pyramid scheme. The collision of these two women leads to plenty of delicious New Age satire." - Newsday
"At once a satire of wellness bloggers, Instagram influencers, and self-care capitalism, and a heartfelt look at the things we do to cure loneliness and feel empowered." - Electric Lit
"A killer satire . . . [and] a funny, tender, gimlet-eyed dive into the cult of self-improvement." —Kirkus Reviews
"Selecky's biting, tragicomic first novel is an insider look at the intersection between the sincerity of belief and the commodification of aspiration . . . [Her] deadpan tone, punchy writing, and vivid characters transport readers to a specific, highly diverting world that hits close to the bone and sparks the self-reflection it's spoofing." —Booklist
"[A] page-turning debut . . . The author explores the power and distraction of social media, the paths to creativity, and how intense devotion to a cause can either consume one's identity or allow one to flourish, resulting in a searing look at mass market–oriented transformation." —Publishers Weekly
Bloomsbury Publishing, 9781635571806, 368pp.
Publication Date: December 4, 2018
About the Author
SARAH SELECKY is a dual citizen of Canada and the United States and grew up in Southern Indiana and Northern Ontario. Selecky earned her MFA in Creative Writing from the University of British Columbia. Her writing has appeared in the top Canadian magazines and quarterlies such as The Walrus, The New Quarterly, The Journey Prize Anthology, among many others. She is the author of the book This Cake Is for the Party. She divides her time between Toronto and the rest of the world.
or
Not Currently Available for Direct Purchase