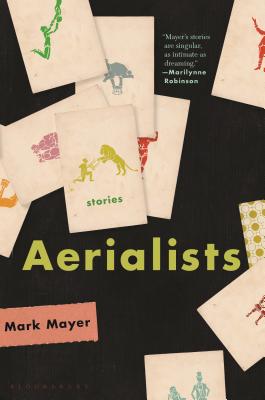 Aerialists
Stories
Hardcover

* Individual store prices may vary.
March 2019 Indie Next List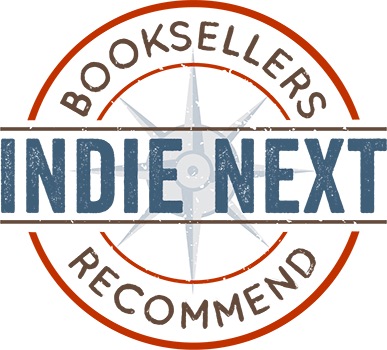 "This might very well be my favorite short story collection of all time. More than that,
Aerialists
is undoubtedly one of the most beautiful and emotionally resonant books I have ever read, a poignant collection of stories that are at once heartbreaking and life-affirming but always profoundly human. Debut author Mark Mayer is a genuine revelation. He writes with dizzying insight and uncanny grace, his prose sparkling brilliantly in the light. Like a great ringmaster, he captivates the attention of his audience and shows us the rich weirdness hiding beneath the surface of everyday life.
Aerialists
subverts expectations, pushes boundaries, and dares to be different, all while whispering of more wonders to come."
— Jason Foose, Changing Hands, Tempe, AZ
View the List
Description
"Mark Mayer writes with a humorous, wistful elegance. His stories are singular, as detached and intimate as dreaming." --Marilynne Robinson
Welcome to the sublime circus of Mark Mayer's Michener-Copernicus-winning debut, Aerialists, a fiercely inventive collection of nine stories in which classic carnival characters become ordinary misfits seeking grandeur in a lonely world.
Under the luminous tent of Mayer's prose, we see P.T. Barnum's caravan remade: A young misogynist finds a confidante in a cable-TV strongwoman. A realtor for the one percent invokes his inner murder clown. A skin-and-bones mathematician and his bearded wife plot revolution. A friendless peach farmer holds a funeral for a beloved elephant. And a model-train hobbyist prepares to throw his miniature world in the trash.
The circus has always been a collection of American exaggerations—the bold, the beautiful, the freakish, the big. Aerialists finds these myths living in the everyday. Mayer's deftly drawn characters illuminate these small-scale spectaculars, and their attempted acts of daring and feats of strength are rendered with humor, generosity, and uncommon grace.
Praise For Aerialists: Stories…
"Connected through life in the circus, these stories delve into the lonely worlds of misfits and outcasts. While it would be easy to put the freak label on some of these characters, Mayer finds the nuances in their lives that give them humanity. The collection of short stories is dizzyingly fantastical on every single page." - Electric Literature - "The 20 Best Debuts of the First Half of 2019"
"Mayer's book is set up like a circus [where] what's scary are the regular people . . . fractured families try[ing] to find a heart in their homes." - New York Times Book Review
"Poignant . . . Genuine . . . Expertly probes the tenuous connections between friends and families." - Shelf Awareness, starred review
"Mayer's skill is unquestionable, and his range is astounding . . . An ambitious collection of short stories that heralds the coming of a new voice in American fiction." - Kirkus Reviews
"Mayer's high-wire debut exposes the weirdness of everyday life . . . Wittily subverts reader expectations with stories told in a realistic manner about characters or situations that all share a slightly surreal bent, resulting in a clever collection." - Publishers Weekly
"One of the best collections I've read in years. These stories are bright and muscular, luminous and generous, nimble and funny, tender and surprising at every turn." - Carmen Maria Machado, author of HER BODY AND OTHER PARTIES
"Mayer may well live in the same world as you and me, but he's able to see beyond it all somehow, and he finds extraordinary weirdness and beauty everywhere he looks. Aerialists is exquisite and wild." - Peter Orner, author of AM I ALONE HERE?
"In Aerialists's nine uncanny, perfectly crafted stories, which bring to mind short-form experts like George Saunders and Steven Millhauser, Mark Mayer puts on the greatest show on Earth." - Tony Tulathimutte, author of PRIVATE CITIZENS
"Precise, sharp, unexpected; you go down hard, but know the thrill of being taken out by a master." - Merritt Tierce, author of LOVE ME BACK, staff writer for ORANGE IS THE NEW BLACK
"An exhilarating ether of uncommon intelligence inhabits these stories. Mark Mayer writes beauty, writes funny, writes wise, writes awful, writes marvel, writes verve, writes sad. If the emergency exits are everywhere blocked here, even the unbearable incorporates strange uplift, admits fierce grace, and the whole is frequently gusted by truth. This is the real thing: what an exciting debut." - Laird Hunt, author of NEVERHOME
"Brilliant and wrenching, Aerialists explores with great care the struggle to love and be loved, to know and be known. Mayer's worlds unfold with unwavering compassion and vulnerability. The result is revelatory, brimful with the terror and joy of life laid bare." - Anna Noyes, author of GOODNIGHT, BEAUTIFUL WOMEN
"Aerialists is a work of great imagination. These stories are always in motion, as characters reach for their better selves and touch them only briefly, in singular, exquisite moments rendered in astounding prose. Mark Mayer is wise and big-hearted, a magician of the American sentence. Each story is its own world, inhabited by characters who are painfully, wonderfully real." - Emily Ruskovich, author of IDAHO
"A dazzling collection filled with characters who evoke, in their flawed humanity, the strange, sorrowful and ever shimmering world of the circus. Mayer's bittersweet stories are playful, haunting and wonderfully inventive. Read them and be transported." - Mona Awad, author of 13 WAYS OF LOOKING AT A FAT GIRL
"Mark Mayer's tender and surprising stories feature people that are yearning for connections in a world gone slightly askew. A son of newly divorced parents forms a fleeting relationship with his mother's new lover, an old bachelor seeks someone to care for his model train set, a lonely girl imagines a telepathic connection to a profoundly disabled girl in these tales. There are wondrous discoveries as these characters' emotions are revealed through odd choices, strange behaviors and a bit of desperation. It's just like real life, only more heartbreaking and beautiful." - Arsen Kashkashian, lead buyer, Boulder Bookstore, host of Radio Bookclub
"[Aerialists] has a confident grace in the stories it displays--like precious gems, polished and cut--trusting the reader to explore them . . . Each story contains a set of small deceptions and intrigues written so thoughtfully and honestly that whimsy meshes with hard reality. That Mayer accomplishes this in tidy, compact prose is truly a marvel to experience . . . But it is Mayer's ability to invest graciously in the human experience that makes the book exceptional." - Little Village
Bloomsbury Publishing, 9781635572179, 304pp.
Publication Date: February 19, 2019
About the Author
Mark Mayer's stories have appeared in American Short Fiction, Kenyon Review, Guernica, Colorado Review, Mid-American Review, and The Best American Mystery Stories. Mayer has an MFA from the Iowa Writers' Workshop and a PhD from the University of Denver. He spent two years at Cornell College's Center for the Literary Arts as the Robert P. Dana Emerging Writer-in-Residence. He lives in Maine and teaches at Colby College. Aerialists is his first collection.
or
Not Currently Available for Direct Purchase