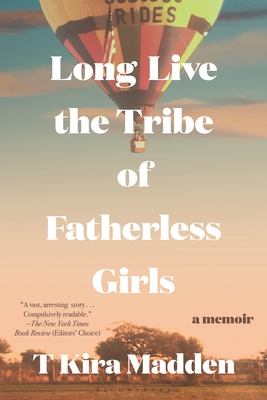 Long Live the Tribe of Fatherless Girls
A Memoir
Paperback

* Individual store prices may vary.
Other Editions of This Title:
Hardcover (3/5/2019)
MP3 CD (9/3/2019)
March 2019 Indie Next List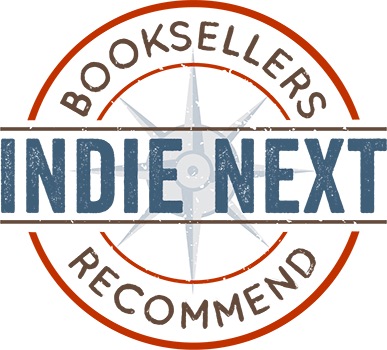 "Madden has no limits when it comes to the ones she loves—her cool and free older friends, her Internet-famous first girlfriend, her mother, her father, and us, the fortunate readers. She accomplishes one of the great feats of a memoir: in telling the story of her life, she translates its remarkable aspects (for one, her father worked for Jordan Belfort and was, yes, a wolf of Wall Street) while making the commonplace (love for one's parents) remarkable. Her prose is a Lisa Frank- racetrack-Hawaiian shirt phantasmagoria that I couldn't get enough of. And, man, that last section—it'll knock you loose."
— Molly Moore, BookPeople, Austin, TX
View the List
Description
"The book I wish I'd had growing up." —Chanel Miller, author of Know My Name

Best Books of 2019: Esquire O, The Oprah Magazine Variety Lit Hub Book Riot Electric Literature Autostraddle
Finalist: NBCC John Leonard First Book Prize Lambda Literary Award
New York Times Book Review Editors' Choice Selection
Paste Best Memoirs of the Decade
Elle Best Books of the Season
Washington Post Best Books of the Month
Indie Next Pick Indies Introduce Pick

"A fearless debut." —New York Times
"[A] gorgeous reckoning." —Washington Post
"Flat out breathtaking." —Lit Hub
"Gripping and gloriously written." —Elle
"Utterly unforgettable." —NYLON
"Unnervingly satisfying." —Oprah Magazine
"Deeply compassionate." —NPR.org
"Truly stunning." —Cosmopolitan

Acclaimed literary essayist T Kira Madden's raw and redemptive debut memoir is about coming of age and reckoning with desire as a queer, biracial teenager amidst the fierce contradictions of Boca Raton, Florida, a place where she found cult-like privilege, shocking racial disparities, rampant white-collar crime, and powerfully destructive standards of beauty hiding in plain sight.

As a child, Madden lived a life of extravagance, from her exclusive private school to her equestrian trophies and designer shoe-brand name. But under the surface was a wild instability. The only child of parents continually battling drug and alcohol addictions, Madden confronted her environment alone. Facing a culture of assault and objectification, she found lifelines in the desperately loving friendships of fatherless girls.

With unflinching honesty and lyrical prose, spanning from 1960s Hawai'i to the present-day struggle of a young woman mourning the loss of a father while unearthing truths that reframe her reality, Long Live the Tribe of Fatherless Girls is equal parts eulogy and love letter. It's a story about trauma and forgiveness, about families of blood and affinity, both lost and found, unmade and rebuilt, crooked and beautiful.

One of the Most Anticipated Books of the Year: Entertainment Weekly, Huffington Post, BuzzFeed, The Millions, Nylon, The Rumpus, Electric Literature, Lit Hub, Refinery29, and many more
Praise For Long Live the Tribe of Fatherless Girls: A Memoir…
"One of the best, most evocative titles of the release season." —The Millions

"This is a vast, arresting story. It's a story of loving addicts. Of a queer sexual awakening. Of inhabiting a female body in America. Of biracial identity. Of obsessive, envy-fueled friendships. Of assault. It's a eulogy and a love song. It's about girls and the women they become. And it's all compulsively readable, not just because of those big themes, but because of the embodied, needle-fine moments that make the stories sing." —New York Times Book Review, Editors' Choice

"Gripping and gloriously written . . . Long Live the Tribe of Fatherless Girls, a memoir from the literary essayist T Kira Madden, is a searing, vivid, and deeply thoughtful take on growing up in a turbulent family in Boca Raton, Florida" —Elle, "Best Books of Spring"

"Gorgeous . . . [Madden's] story is filled with desire and loss, love and forgiveness, and it's an utterly unforgettable debut." —NYLON

"Madden, 'a writer, photographer, and amateur magician,' pulls a rabbit out of her hat and turns her life into art in this gorgeous reckoning" —Washington Post, "Best Books of the Month"

"Madden brings her sharply funny voice to her new book, which humanely explores her coming of age as a biracial queer teenager in Boca Raton, Florida, and the climate of abuse and addiction that surrounded her." —Entertainment Weekly, "Most Anticipated Books of 2019"

"The literary equivalent of sucking on a Warhead: at once nostalgically sweet, stingingly sour, and unnervingly satisfying. Set mostly against the helter-skelter backdrop of Boca Raton-a place of both privilege and immense squalor-these vignettes acutely capture the grit of girlhood" —Oprah Magazine

"Long Live the Tribe of Fatherless Girls is a deeply compassionate book, though not an apologetic one. In baring the bad and ugly alongside the good, Madden has succeeded in creating a mirror of larger concerns, even as her own story is achingly specific and personal." —NPR.org

"Truly stunning . . . Not many memoirs can get away with calling themselves page-turners, but T Kira Madden's sure AF can" —Cosmopolitan

"A dizzying and dazzling coming-of-age story, Long Live The Tribe of Fatherless Girls is a story as hard to shake as glitter . . . [Madden] writes of that longing for unique personhood, but also of family, of death, of grief, of love." —Bustle

"Harrowing and sad and funny and beautifully written. [Long Live the Tribe of Fatherless Girls] inspires rage and also care. I keep stopping to admire sentences, word choices, deft slips in time." —Emily Temple, Lit Hub, "Lit Hub Recommends"

"Very much looking forward to everyone getting to read T Kira Madden's Long Live the Tribe of Fatherless Girls this March (it's a stunner)." —Kristen Arnett, Refinery29

"I've been excited to read T Kira Madden's Long Live the Tribe of Fatherless Girls ever since I first heard her read last spring." —R.O. Kwon, Electric Literature

"Madden is magic . . . she uses language new and strange but always devastatingly right." —Spencer Quong, The Paris Review

"A riveting and deeply personal work that captures the loneliness and desperation of a girl coming to terms with her individuality and the shortcomings of her own family." —The Advocate

"Easily one of the best memoirs of the last decade . . . Gorgeous on the sentence level and flat out breathtaking as a whole. [Long Live the Tribe of Fatherless Girls] is a read-it-all-the-way-though-in-a-single-night kinda memoir. You will love this book." —Lit Hub - Best of the Month

"One of my favorite reads in recent years. Madden's prose is sharp, lyrical, and gut-hitting, made up of sentences I want to read over and over again." —Hyphen Magazine

"Madden writes about the dangers of growing up in a toxically wealthy environment with such clarity and lyricism." —Books Are Magic, "Most Anticipated Books of 2019"

"A Gorgeously written debut . . . Exquisitely captures the pain of growing up . . . Read if you're into: memoirs, family stories . . . actually I don't care what you're into you should read this" —Alma, "Favorite Books for Spring 2019"

"A deeply courageous work that chronicles one artist's jagged-and surprisingly beautiful-path to wholeness. Affecting, fearless, and unsparingly honest." —Kirkus

"A tale of an artist's journey that showcases the coexistence of familial love and complication with such shattering grace, understatement, and openness" —Booklist (starred review), "Best New Books"

"Necessary . . . Madden weaves together an utterly human paean to belonging, to healing, and to loving and being loved." —BookPage

"A particular must-read for queer humans--T Kira is one of us, and her story of how she comes to her queerness, her self, and ultimately her belonging on this earth is one that I think every queer person will feel deep inside their heart. I know I did, and I am grateful." —Autostraddle

"Haunting . . . Harrowing and charged with sharp edges, yet somehow life-affirming at the same time, Madden's story is one of toxic privilege, destructive families, and life-saving friends." —Esquire, "Best of Spring"

"A memoir this fearless is bound to change readers' lives . . . In a series of emotionally honest and incisive essays, Madden describes what it took to survive this journey 'out.' She turns her strange childhood into a page turner" —Refinery 29, "Best Books of March"

"Haunting, artful, and profound." —BuzzFeed

"It would be easy to describe T Kira Madden's debut memoir Long Live the Tribe of Fatherless Girls as a coming-of-age story, or as a memoir about trauma, or a memoir of growing up biracial or queer. The truth is, the book is all of those things and more. It is an examination of privilege and wanting, of the components that make up family, of addiction, and of healing. It is an apt representation of growing up in a culture where appearance matters--especially for young women--and finding out where you belong isn't easy for many people" —The Rumpus

"In essays written with raw and fearless prose, Madden asks the questions to which we all seek answers. In so doing, she honors fathers and mothers and families; the ways they love, and the ways they fail." —Electric Literature

"In this fiercely honest memoir, T Kira Madden offers a look into her unstable childhood through to her sexual awakening in her teenage years. She writes about her father's alcoholism, being a misfit at her private school, and exploring her queerness that she never knew was there. LONG LIVE THE TRIBE OF FATHERLESS GIRLS is written with a raw emotional explosiveness that is so often hidden in our social media era." —Electric Literature, "The 20 Best Debuts of the First Half of 2019," (Adam Vitcavage, Founder of Debutiful)

"A tough, raw literary voice." —Entertainment Weekly

"Both gripping and beautifully written, [Madden] tackles race, identity, and trauma with skill and grace." —Twenty Stories' picks for the month, The TODAY Show

"[Madden's] prose is so vivid that readers can practically taste the flavored lip gloss and feel the thick glittery foundation of the early aughts on their faces, melting in the harsh Florida sunlight or under the flashing orbs of a middle school dance." —Windy City Times

"T Kira Madden's highly anticipated debut memoir is a queer girl's handbook … It is a striking and honest voice, this debut, so let's hope Madden has more books to come because LGBTQ+ literature is starving for this." —Out Magazine

"T Kira Madden's memoir pairs gorgeous writing with honest emotion, exploring identity and family in her must-read book." —Paste, "10 Best Books of March"

"Luminous. . . Madden's lyrical portrait of her Florida childhood, is nothing short of astonishing. The book spoils us with stylistic and structural novelty from start to finish. It's a song of self at once stunningly variegated and yet somehow powerfully unified. . . Madden's incantatory prose is spell-binding." —Los Angeles Review of Books

"One of the most transparent, candid and heartrending collections of personal stories that is currently on the shelf." —International Examiner

"Composed as a kaleidoscope of darkly shimmering fragments, this courageous debut memoir is the documentation of one woman's attempt to write down and rewrite her own history, so as to make space for more love." —Asian American Writers' Workshop

"Long Live the Tribe of Fatherless Girls is a journey in lyrical bursts through Madden's youth, adolescence, and adulthood . . . Her prose is as graceful and rhapsodic as it is heart-wrenching." —them.

"Many readers--especially those to whom Madden offers her dedication--may find courage to confront, and perhaps recount, their own difficult stories thanks to Madden's brave undertaking to tell her own." —Bookreporter.com

"Long Live the Tribe of Fatherless Girls is sad, funny, juicy and prickly with deep and secret thoughtful places. It is raucous and poignant at once and I recommend it highly." —Mary Gaitskill, author of THE MARE and SOMEBODY WITH A LITTLE HAMMER

"Harrowing and beautiful. What seems most miraculous about Long Live the Tribe of Fatherless Girls is the way T Kira Madden forges out of such achingly difficult material a memoir as frank and funny and powerful and surprising as this, her utterly gorgeous debut." —Lauren Groff, author of FLORIDA and FATES AND FURIES

"Madden has come to break your heart open: to crack your heart wide, to spill out the heart's grief and pain so she can fill it back up with joy and beauty and love." —Matt Bell, author of SCRAPPER

"I've never read such a gorgeous and raw depiction of girlhood, the terrible vulnerability of adolescence, and the humiliation that often goes hand in hand with desire. Madden is fearless about diving deep into the darkest aspects of herself and her past, and that's what makes her work riveting and urgent. An absolutely necessary book." —Julie Buntin, author of MARLENA

"This open, defiant memoir is the long-awaited daughter of Dorothy Allison's Bastard Out of Carolina. Madden captures the dangers and longings of a perilous girlhood with prose so vivid and sensuous we feel her past in our bodies. A mesmerizing piece of art I won't soon forget." —Claire Vaye Watkins, author of GOLD FAME CITRUS AND BATTLEBORN

"T Kira Madden is an acute observer of her family, her environment, and her own mind, and is generous despite--or perhaps because of--what she's endured. Her bleeding, gorgeous prose will get under your skin and leave you aching in love. Her first book is a triumph." —Sarah Gerard, author of SUNSHINE STATE

"Long Live the Tribe of Fatherless Girls reminds us beautifully that we are unshielded, that we are blessed with life only by a narrow and undecipherable margin. This book has grit and a feisty elegance I love, and I love the mess and tenderness here of being and having been a girl." —Noy Holland, author of I WAS TRYING TO DESCRIBE WHAT IT FEELS LIKE

"Madden's prose will hypnotize you as it wrings every drop of beauty out of her story. If you've ever known the predicament of having a magical and messy family, a female body, or the mixed blessing of a big heart and a keen mind in a troubled world, then you need this book as much as I did." —Melissa Febos, author of WHIP SMART and ABANDON ME

"What are the ties that bind us, the events that shape us? In this beautiful memoir T Kira Madden confronts these questions, unflinchingly, with breath-taking honesty. Reminiscent of The Glass Castle, her unique vision and voice take us into the depths of her astonishing experience." —Mary Morris, author of THE JAZZ PALACE and GATEWAY TO THE MOON

"Long Live the Tribe of Fatherless Girls is a wrenching story of longing, loss, and extraordinary coincidence-a debut act of courage and ferocious beauty from a formidable new talent." —Kimberly King Parsons, author of BLACK LIGHT

"Madden perfectly captures the ache of a child trying to find her place. You may not be a competitive equestrian, a Floridian, or the mixed race child of two parents who struggle with addiction; you may have never fallen in love with another woman; but everyone who has ever longed for more love will understand." —Rowan Hisayo Buchanan, author of HARMLESS LIKE YOU

"Long Live the Tribe of Fatherless Girls is a triumph. It's for anyone reading late into the night wondering, will I survive this? T Kira Madden tells us, as only she can, that the answer is yes. It's a journey through the dark heart of family love and the cosmic mystery of queer youth and you don't want to miss it." —Genevieve Hudson, author of A LITTLE IN LOVE WITH EVERYONE

"This book is a dark powerhouse of yearning and reckoning that reminds us all of the girl we've spent our lives trying to grow out of--and all the ways we punish her for sticking around." —Tatiana Ryckman, author of I DON'T THINK OF YOU (UNTIL I DO)

"I loved this book for its big-hearted, aching renderings of sexuality, addiction, and family, for its exquisite attentiveness, and in the end for its hope that a family can grow to embrace all it's been and might become." —Kristin Dombek, author of THE SELFISHNESS OF OTHERS

"A vivid portrait of queer awakening set against the devastating backdrop of addiction, loss, and, ultimately, triumphant reclamation. I finished this book blinded by tears and a deep appreciation for Madden's undeniable talent. She is a force to be braced for, and heralded." —Allie Rowbottom, author of JELL-O GIRLS

"Bubble gum pop, spray tans, lip piercings, and spiked orange juice are the sensorial ingredients of Madden's queer search for belonging. There are deep, ancestral ways of being and knowing at work in this book, casting spells and reciting incantations in the rat's mouth, in this place we call America." —Cyrus Grace Dunham, author of A YEAR WITHOUT A NAME

"This is the book I wish I'd had growing up. It is a testament to the beauty and tumult of life's constant unfolding. Proof we are not meant to live in search of neat conclusions, but embrace a state of being constantly shaped. Emerging from this book I felt kinder toward my younger self. T Kira Madden teaches us not to shy away from hard truths, for there are rich colors found in darkness. A reminder to treat ourselves gently as we grow." —Chanel Miller, author of KNOW MY NAME
Bloomsbury Publishing, 9781635574760, 336pp.
Publication Date: March 3, 2020
About the Author
T Kira Madden is an APIA writer, photographer, and amateur magician. She is the founding editor in chief of No Tokens, and facilitates writing workshops for homeless and formerly incarcerated individuals. A 2017 NYSCA/NYFA Artist Fellow in nonfiction literature, she has received fellowships from The MacDowell Colony, Hedgebrook, Tin House, DISQUIET, Summer Literary Seminars, and Yaddo, where she was selected for the 2017 Linda Collins Endowed Residency Award. She lives in New York City and teaches at Sarah Lawrence College.